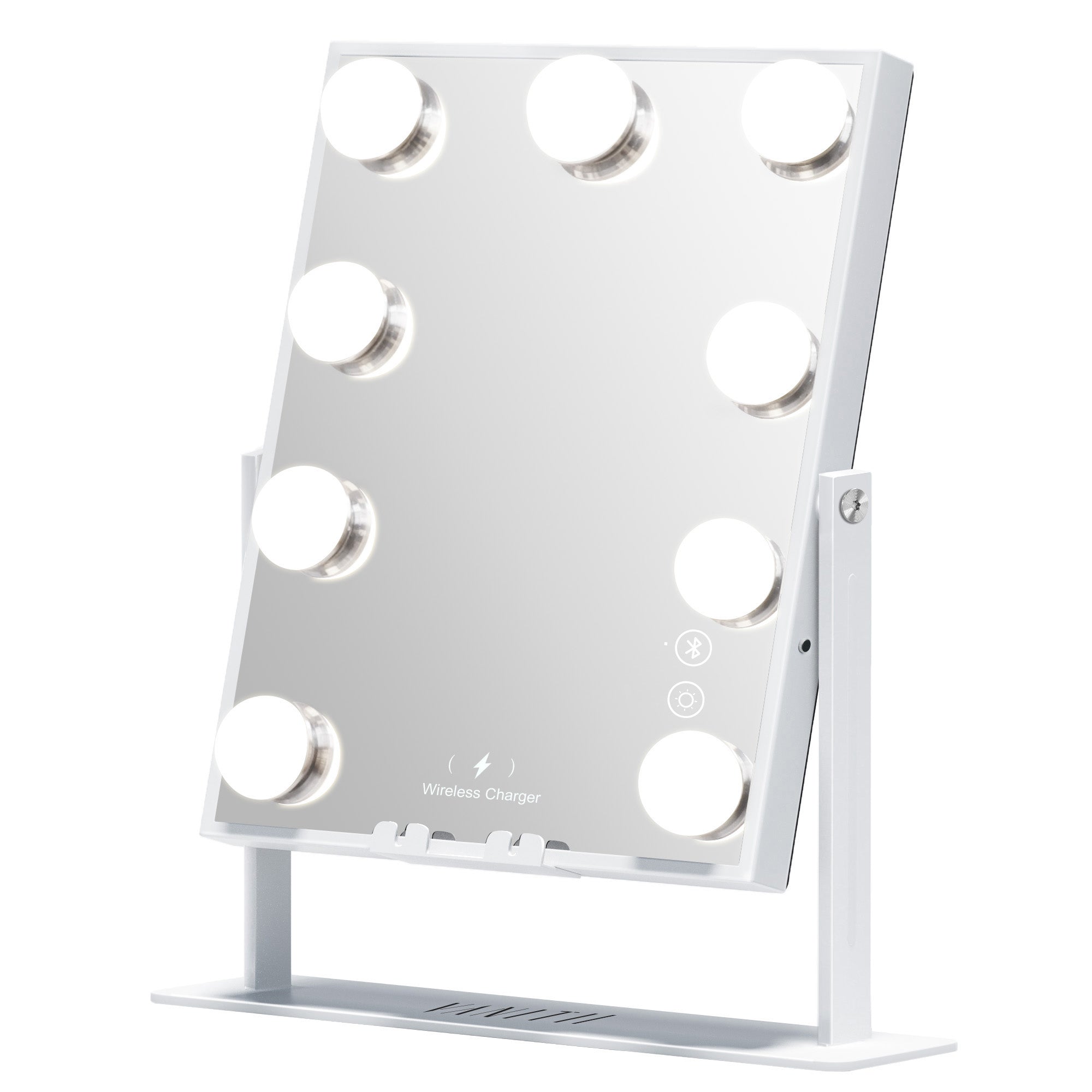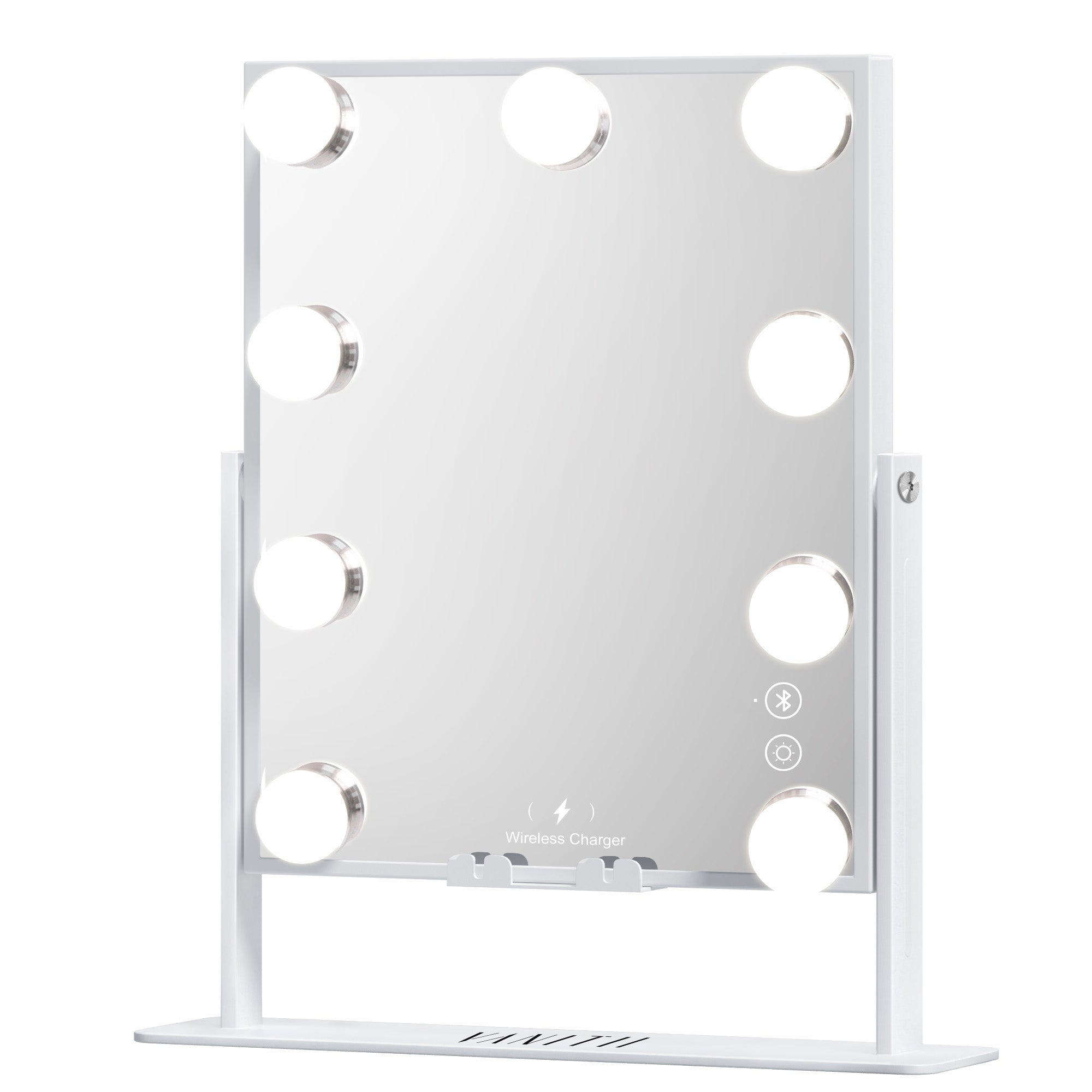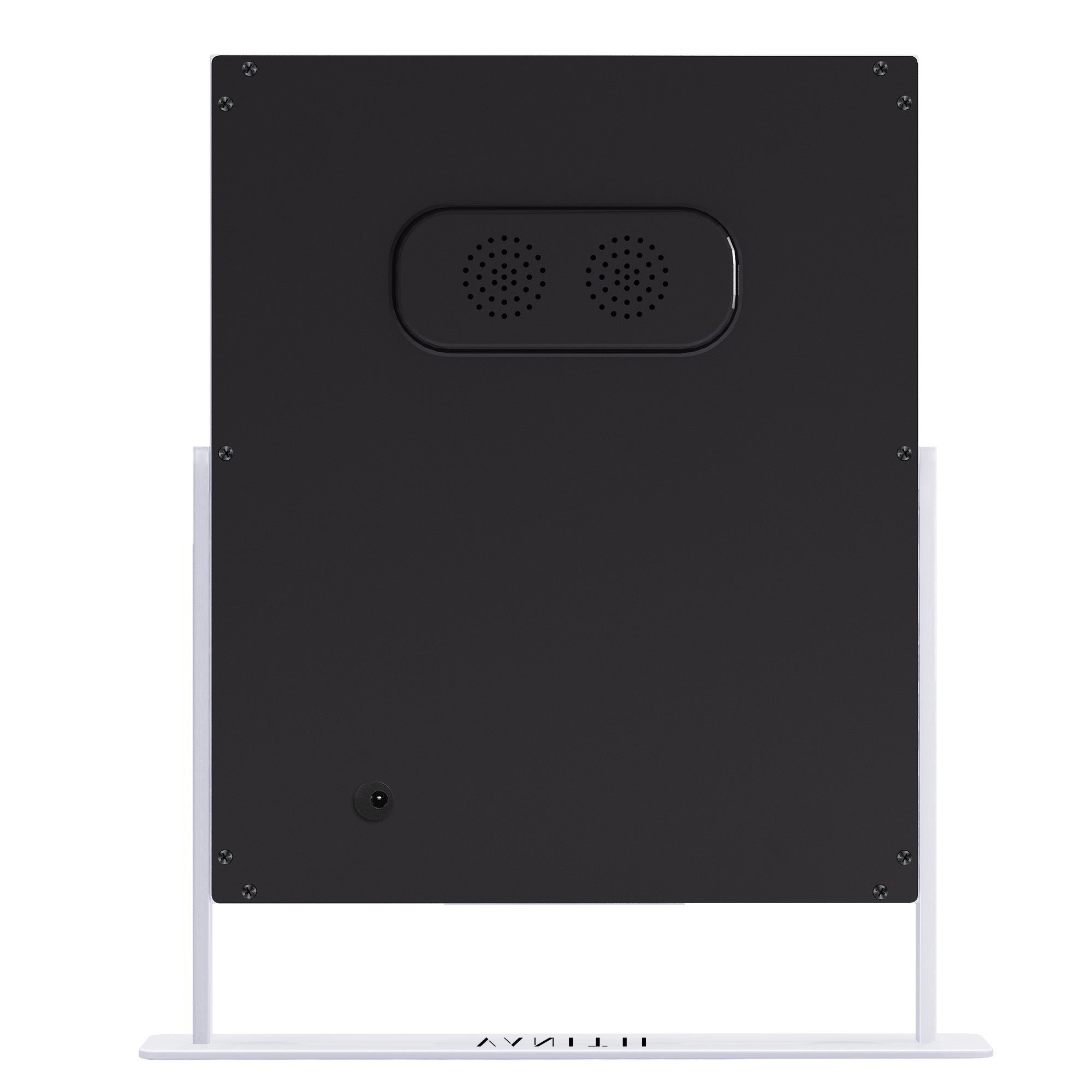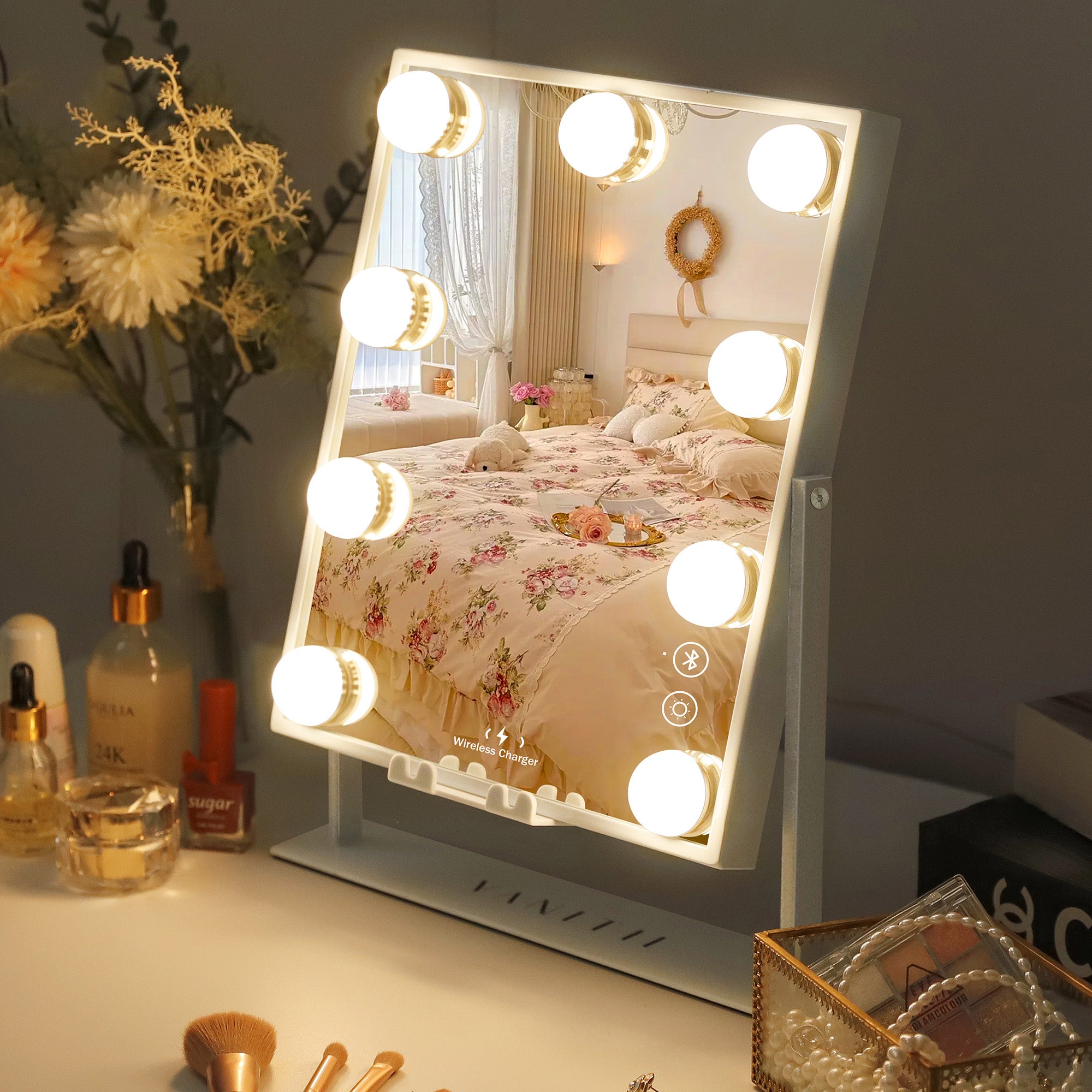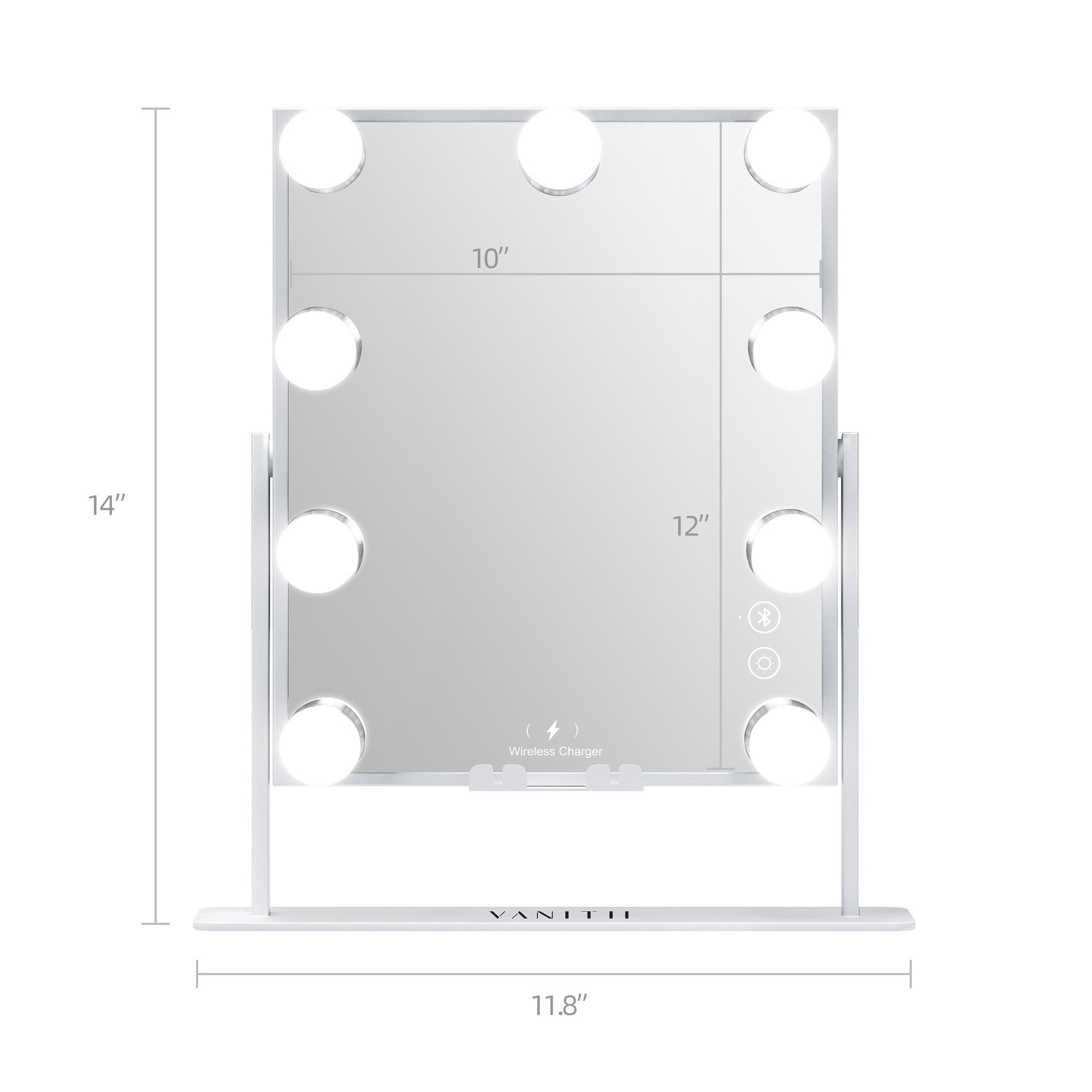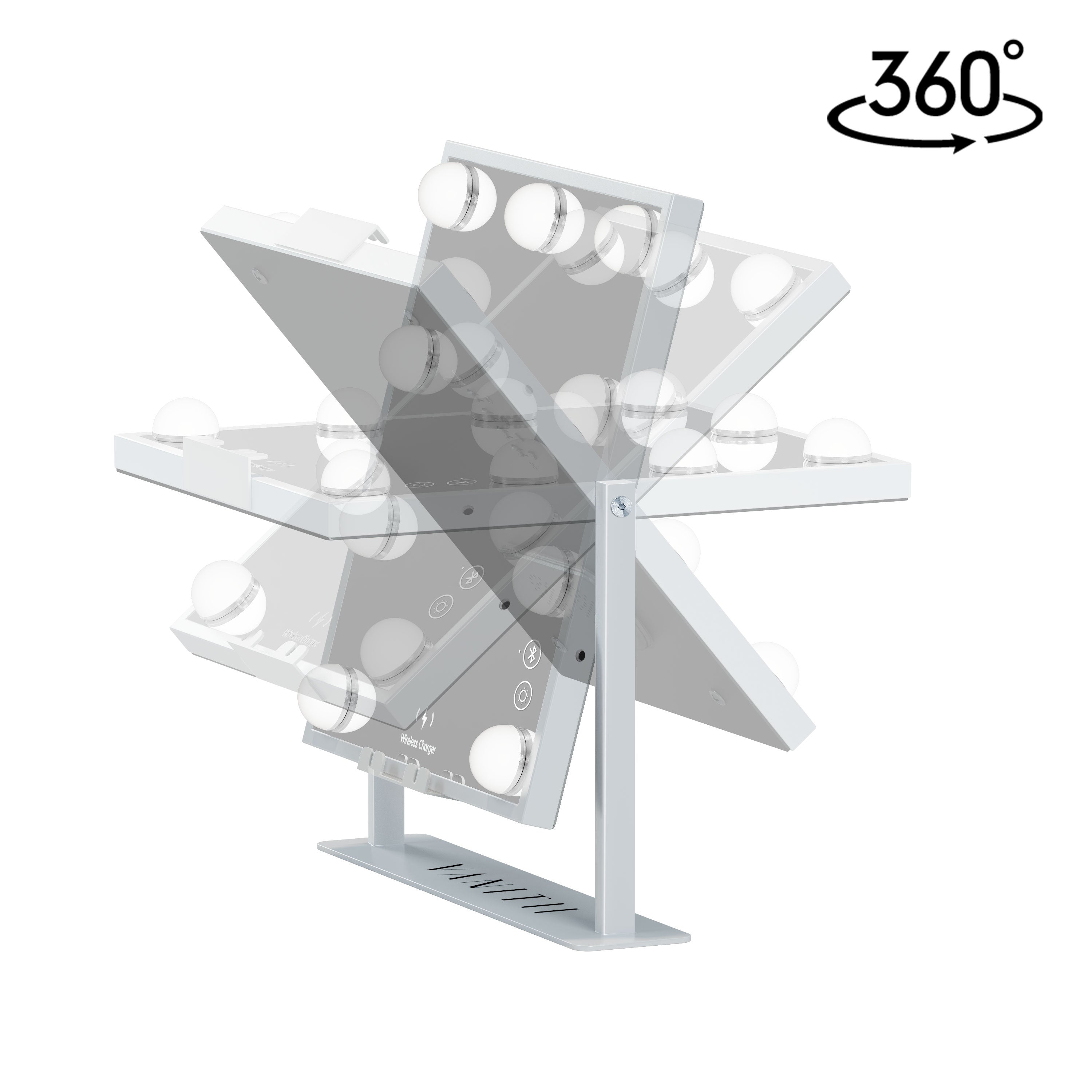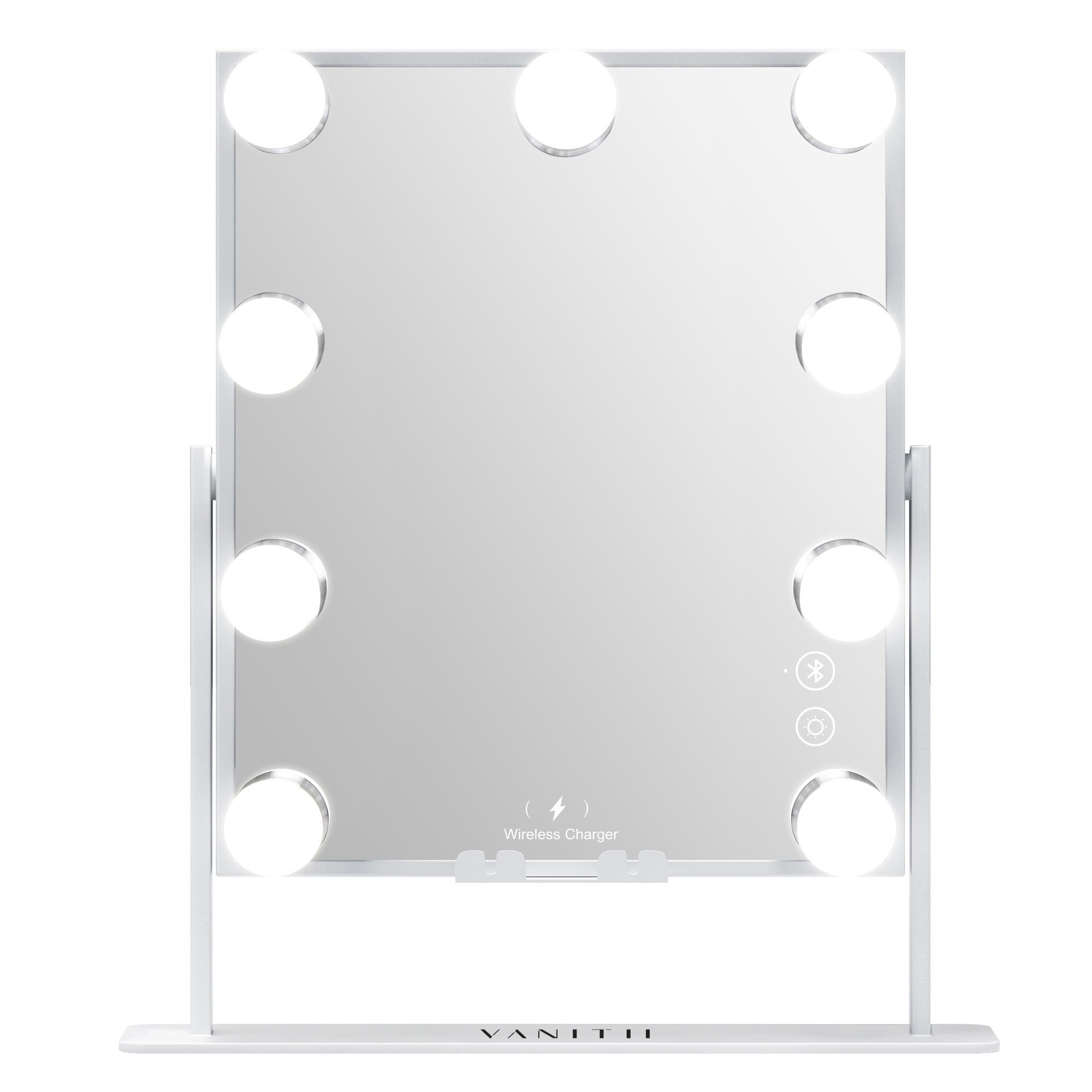 SKU: 2530LJ
VANITII Fenair Hollywood Glow Vanity Mirror with Wireless Charging M - 9 Dimmable LED Bulbs
---
• 11.8" x 14''
• 9 dimmable LED bulbs
• Wireless charging
• Bluetooth speaker
• 3 light temperatures
• Smart touch control
• 360° Free rotation
---
Buy 2 units or more, get 10% off
Buy 5 units or more, get 15% off
Buy 10 units or more, get 25% off
• Free delivery in the US
• 60 days returns
• 1 year warranty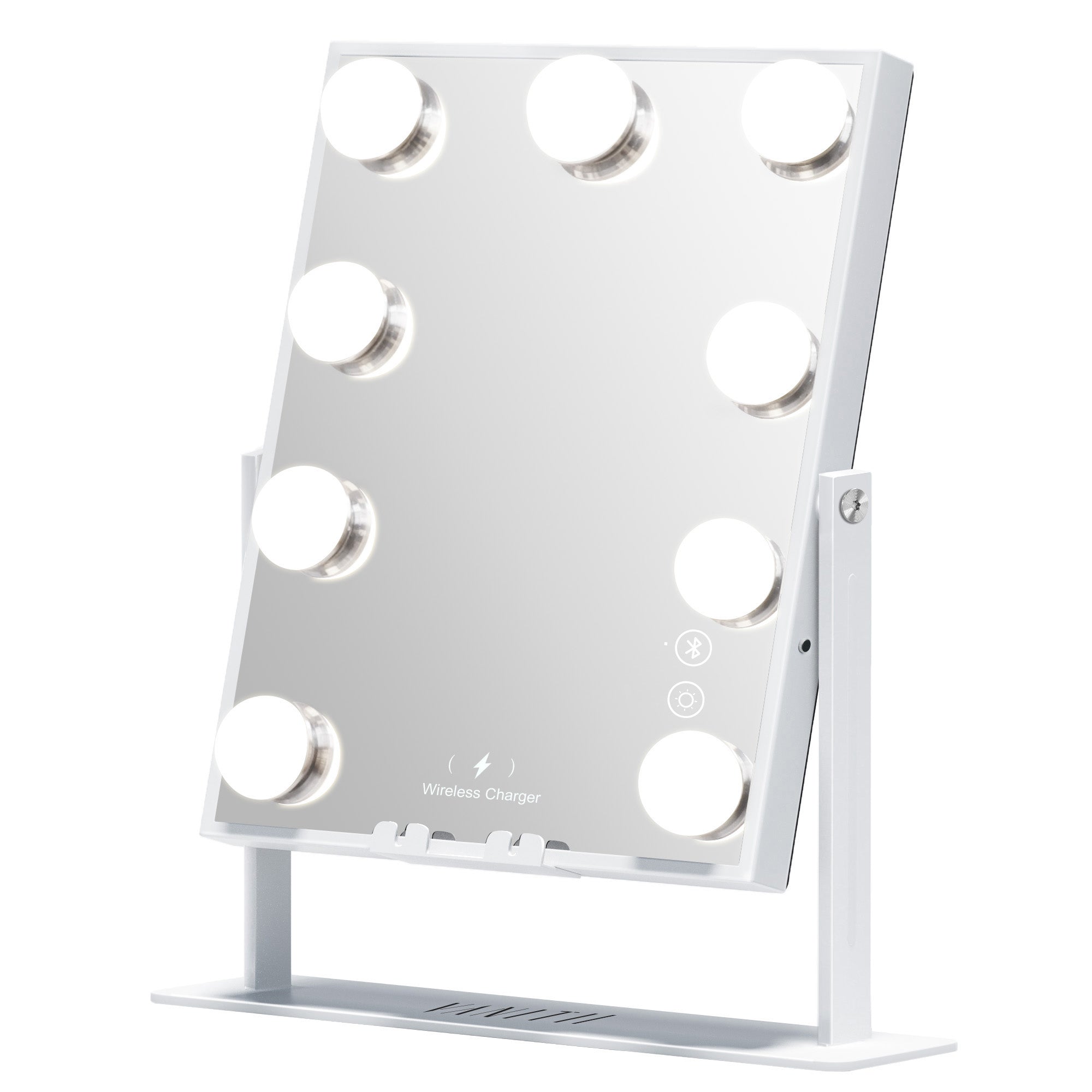 Introducing the Dream Vanity Mirror for Your Exquisite Beauty Room
Our vanity mirror will elevate the look and feel of any space, be it a bathroom, bedroom, or nursery.



3 color modes & adjustable brightness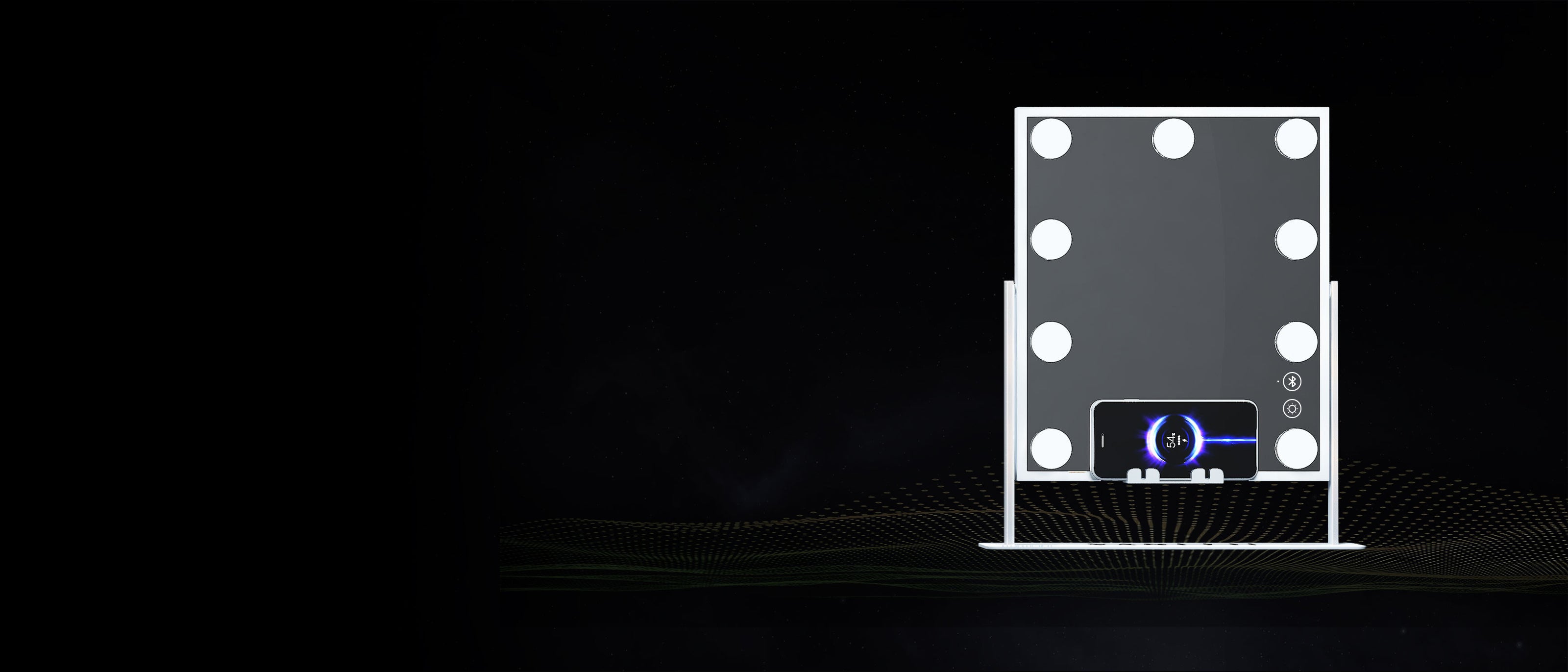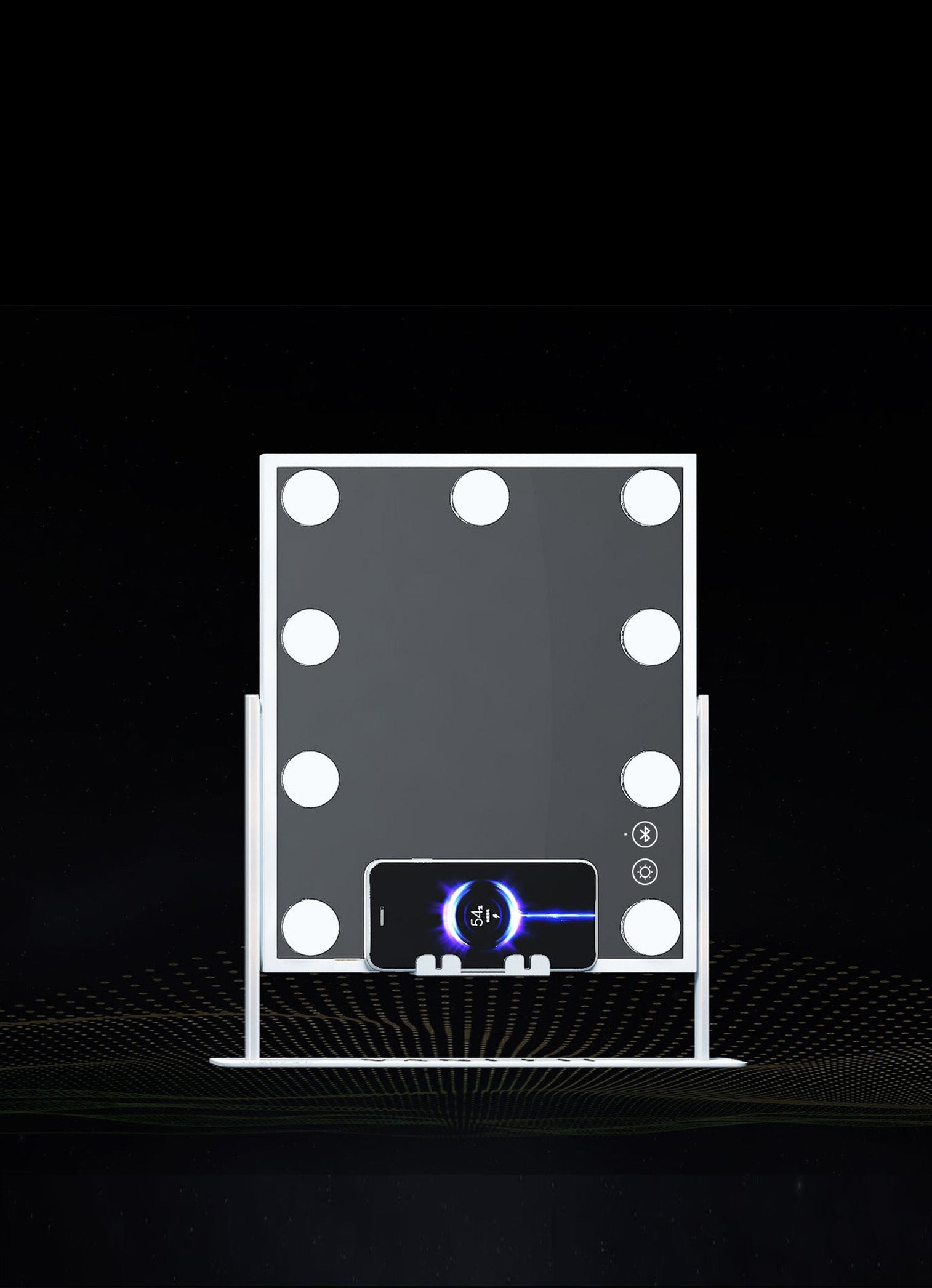 Wireless Charging
Charge your phone and watch TV show during your makeup.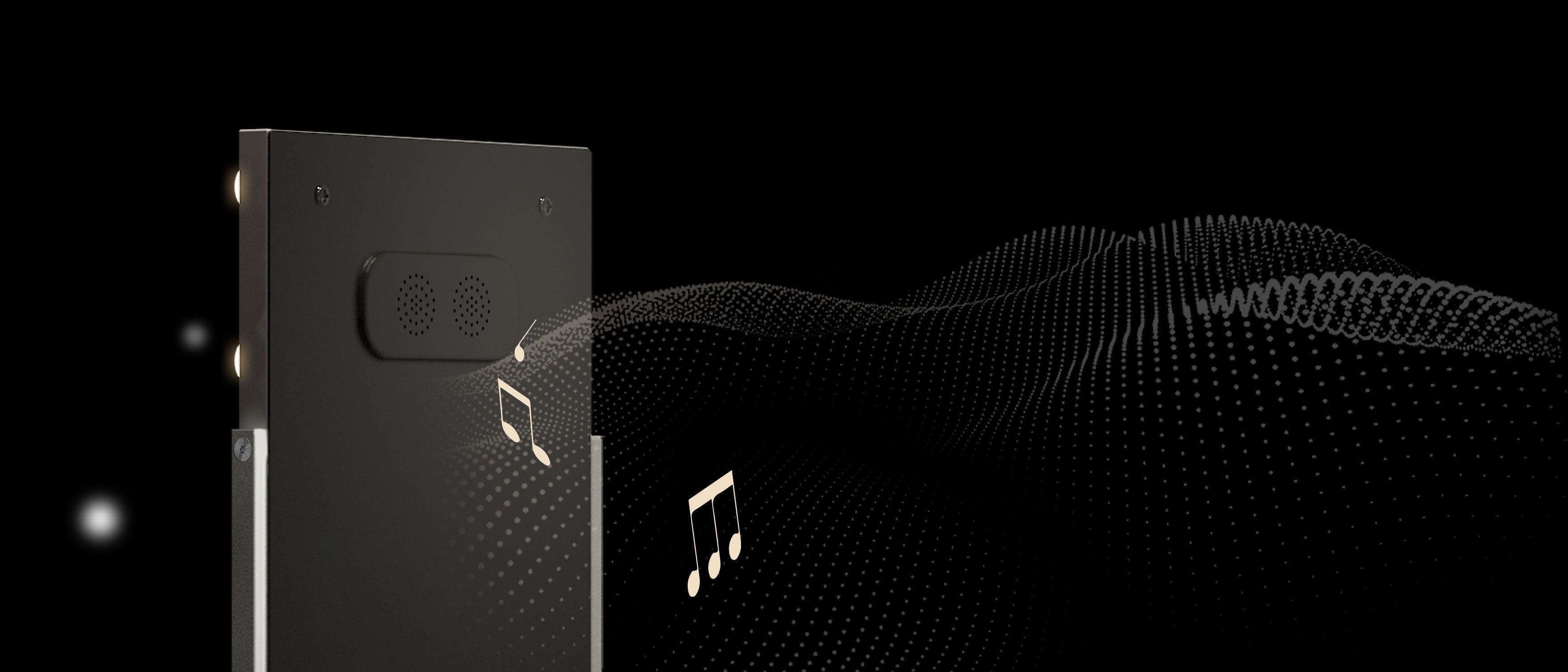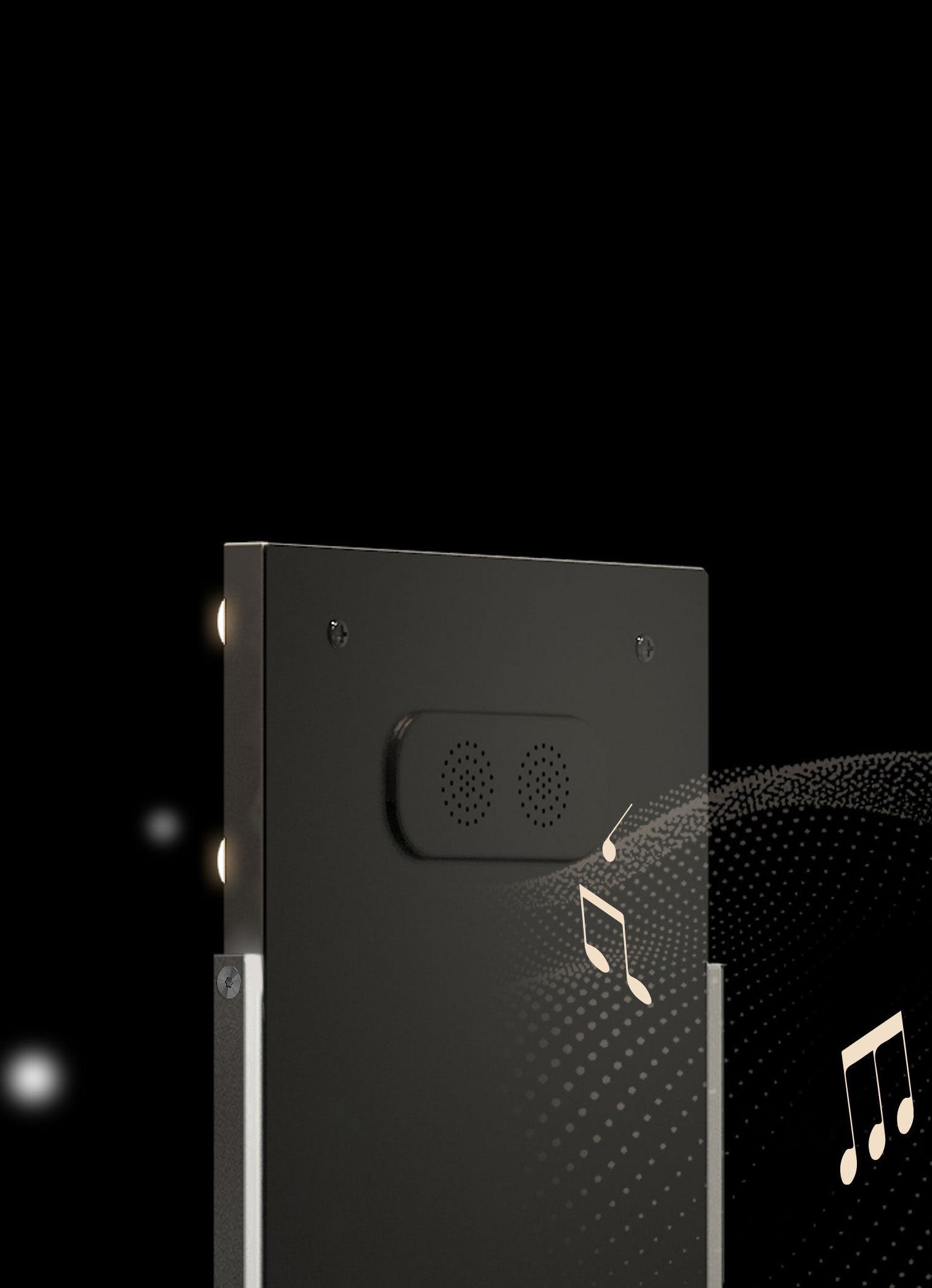 Build-in Bluetooth Speaker
Connect to Bluetooth for a pleasurable sound experience or make a call with the built-in microphone.
3 Light Modes
Switch from cool white, natural light, and warm light with a simple tap to ensure your make is absolutely color-correct indoor or outdoor, day or night. Cool white
For makeup in the morning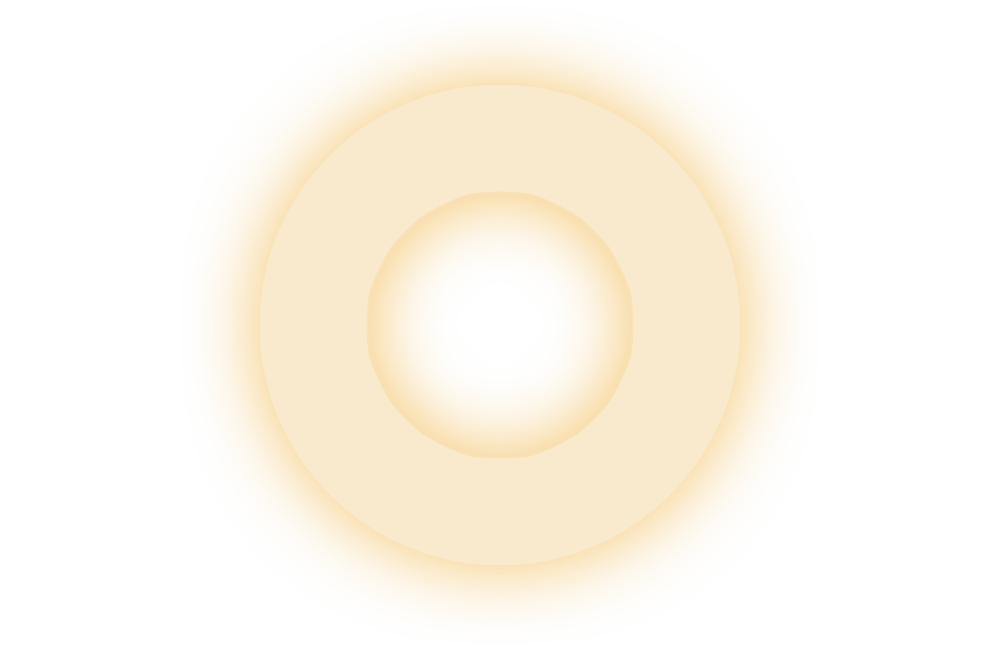 Warm light
For party and dating makeup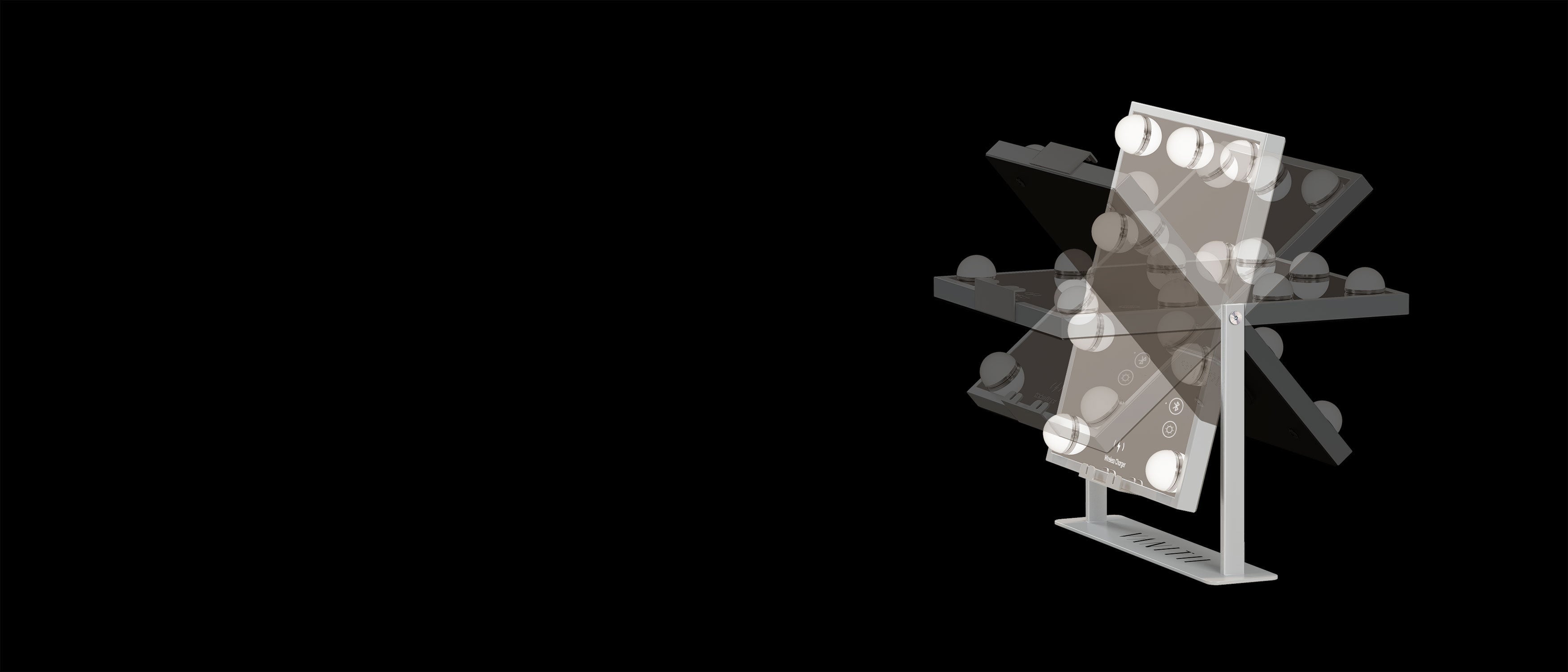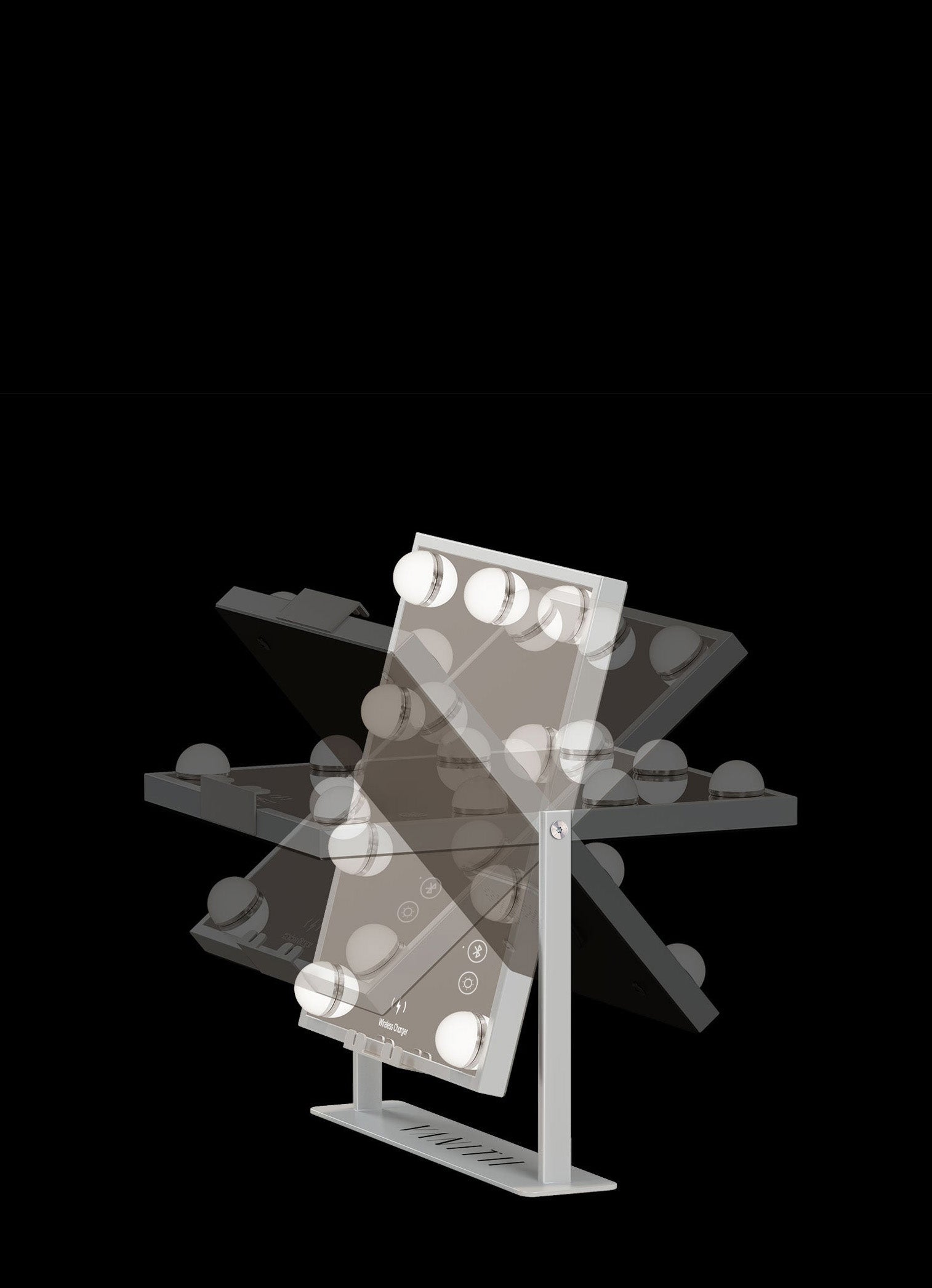 360º Free Rotation
You have the flexibility rotate the mirror in any direction, providing you with optimal viewing angles and accommodating your specific needs.
Product Spotlights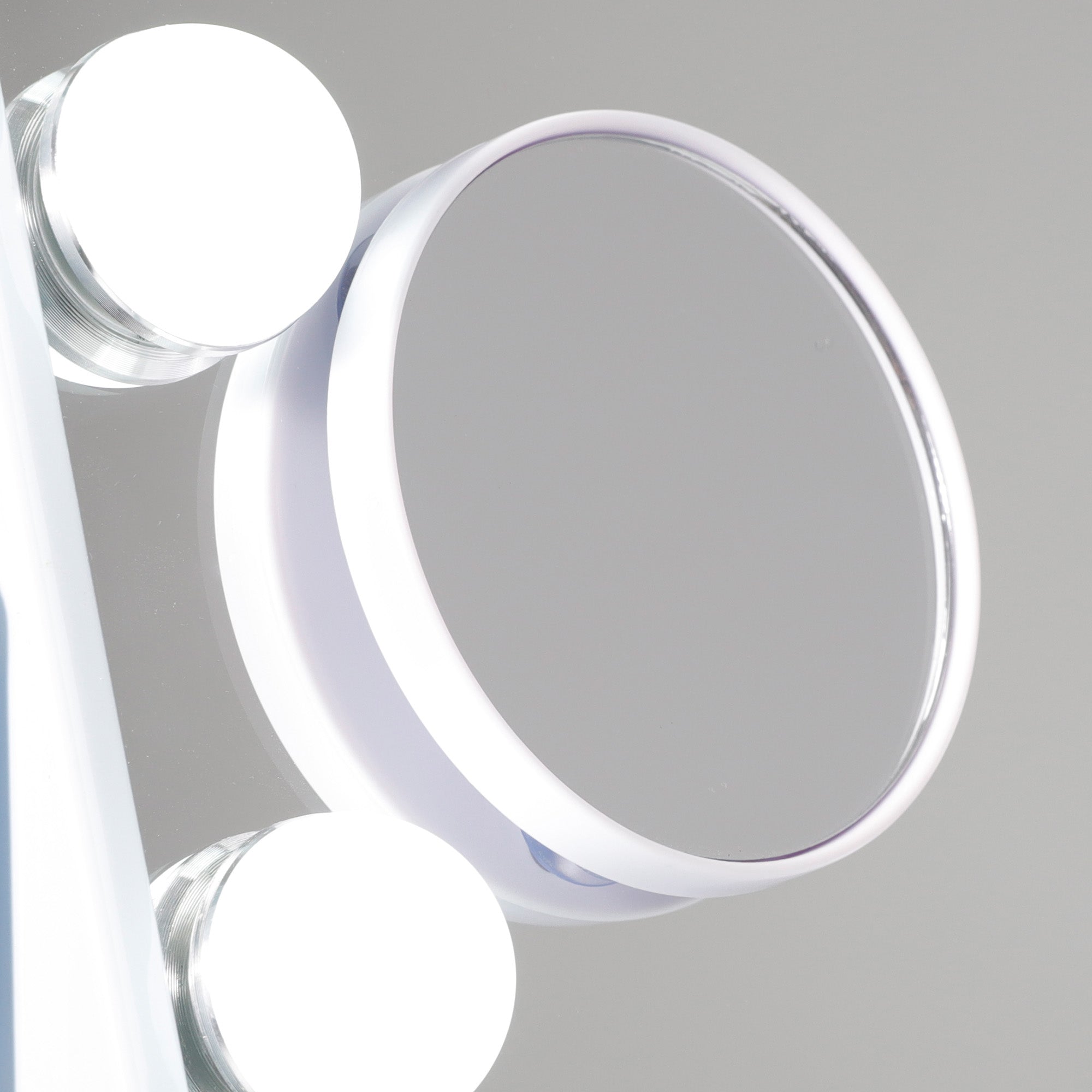 10X detachable magnetic mirror
Smart touch control and Bluetooth speaker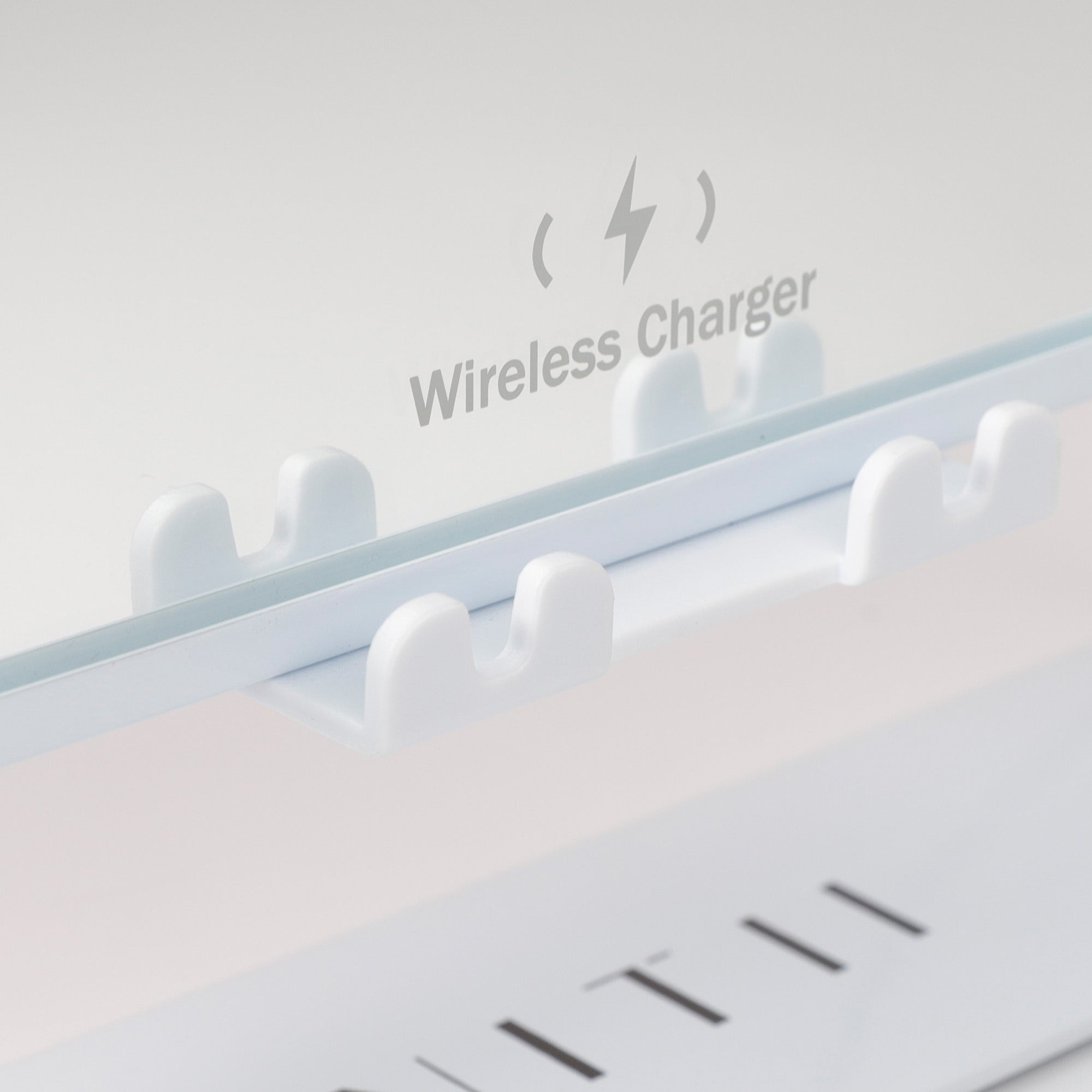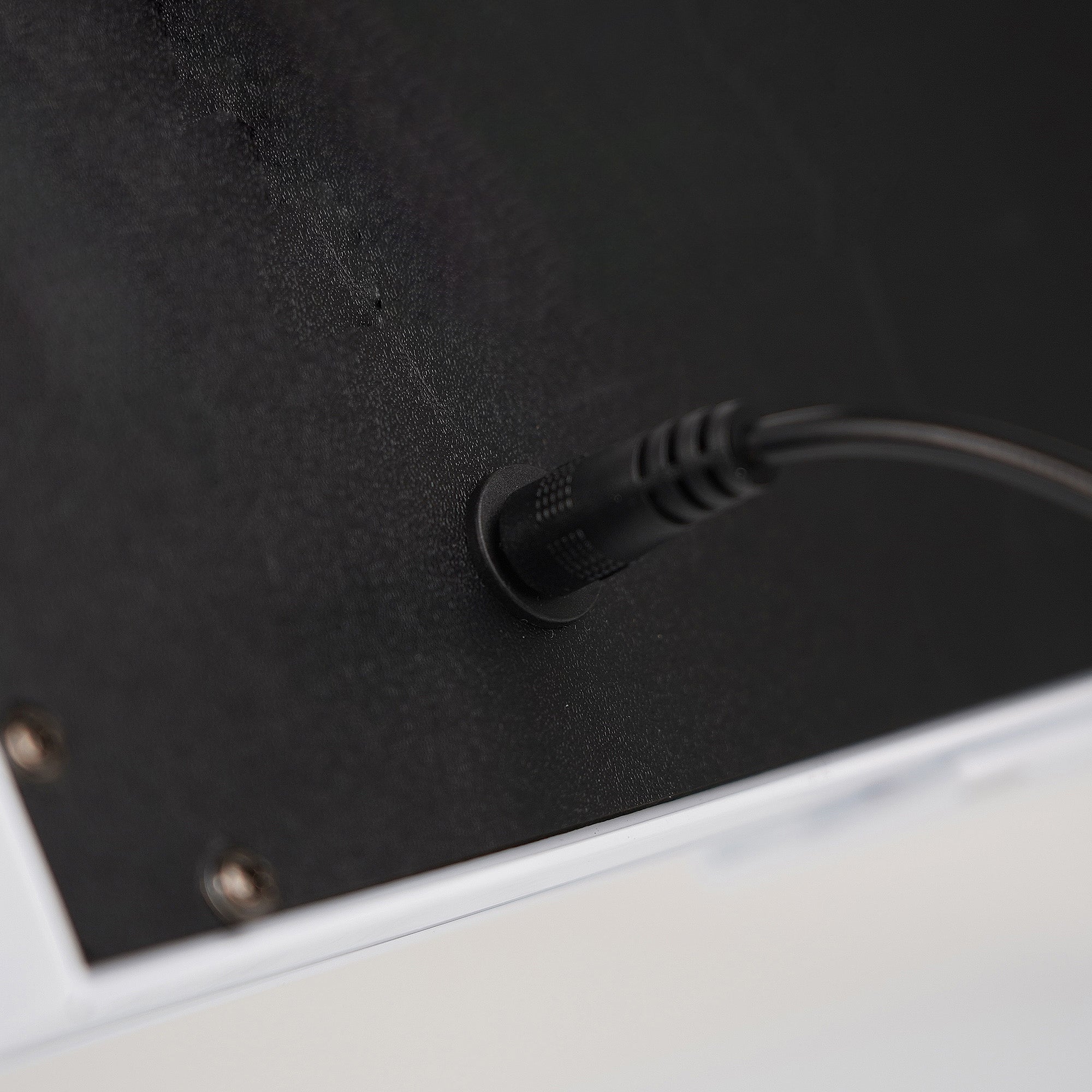 Product Specifications
Hollywood Glow Vanity Mirror with Wireless Charging M - 9 Dimmable LED Bulbs
Adapter
USB connection / 5V-2a power (adapter included)
Smart touch control LCD Screen
Build Your Own Vanity Desk
Start with one of our vanity desk and create your bundle by adding a glamorous Hollywood vanity mirror
Shop vanity desk
This product is rated 5.0 of 5.0 stars.
It has received 6 reviews.
Love this
Just got it today, but everything works and I'm loving it.
My Wife Absolutely Adores This Mirror!
As the title says, my wife absolutely adores this mirror. And, I have to admit, while at first glance I thought that the lights were basically a gimmick, I was completely wrong. This thing is actually pretty impressive.
First off, the lights actually do make a dramatic difference. It's easy to understand how having everything evenly lit from every angle is a huge improvement over a typical overhead light. The touch control is very responsive and intuitive, and it's pretty cool that you can adjust the brightness simply by long-pressing.
The bluetooth speaker and wireless charger are an unexpectedly awesome inclusion that seems to have brought some joy back into the routine for my wife. She is back to jamming out while she gets ready everyday and the added energy and enthusiasm definitely show through.
The coolest part, however, is actually how compact yet stable this thing is. When you stand the mirror straight up, the deepest part (from front to back) is the base, which is only 2 1/4". The base is fairly heavily weighted, though, and is completely stable with the mirror tilted at any angle. It's pretty impressive. This also means that when standing straight up, it takes up very little space and can be stored in some surprisingly tight spots.
This thing is well made all around. The one possible exception is that the piece of plastic on the back should probably have been made a bit thicker or stiffer, but this is a rather minor nitpick. Other than that, the materials all feel very solid and durable. Everything functions flawlessly, and my wife certainly could not be any more pleased with it. The price seems more than reasonable to me on both sizes available. If you have even the slightest interest in one of these, I wholeheartedly recommend ordering one. You will be very happy you did.
Great mirror
Everyone wants this that sees it. The mirror is crystal clear and the charging works for my iPhone 12 and the lights are super bright. However, this thing is heavy, and would not be good to travel with, but it would be great for a Home vanity.
Perfect for doing makeup and listening to music/videos
I like the brightness, it is not too bright, but just enough for me to do my makeup. It also has a holder where I can put my phone to charge and sit while I do my makeup. Makes changing songs simple. It can be connected to you phone via Bluetooth. The speaker quality is decent, and it does get pretty loud. I enjoy the concept of this because it really does help with things you do each day: Getting ready for work/the day while jamming to tunes or podcasts/shows. It even comes with a cloth to wipe down the mirror. Setup was also vey simple as it came pretty much finished, all you had to do was set up BT and plug it into an outlet. I think this is a good item to have especially if you like doing makeup, as the mirror really helps out with lighting parts of your face that you could easily miss in a regular mirror with fluorescents.