VANITII
Transform Your Beauty Routine with Our Hollywood Vanity Mirrors. Get the Perfect Lighting for Flawless Makeup Every Time!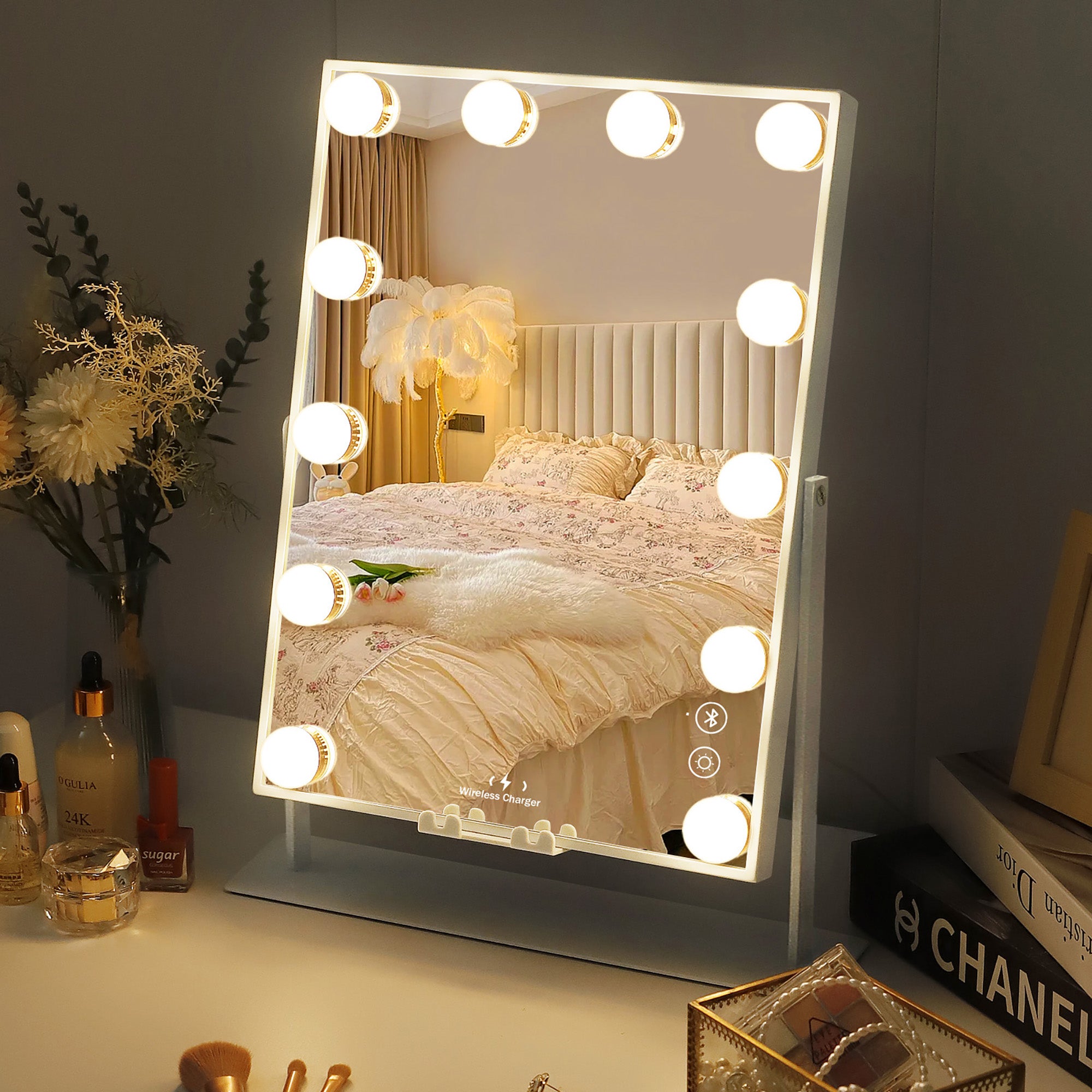 Hathaway Hollywood Slim Vanity Mirror
Compact size with 12 lights
Bluetooth speaker
Wireless charging
3 light temperatures
360° free rotation
Detachable 10X magnification mirror
Shop now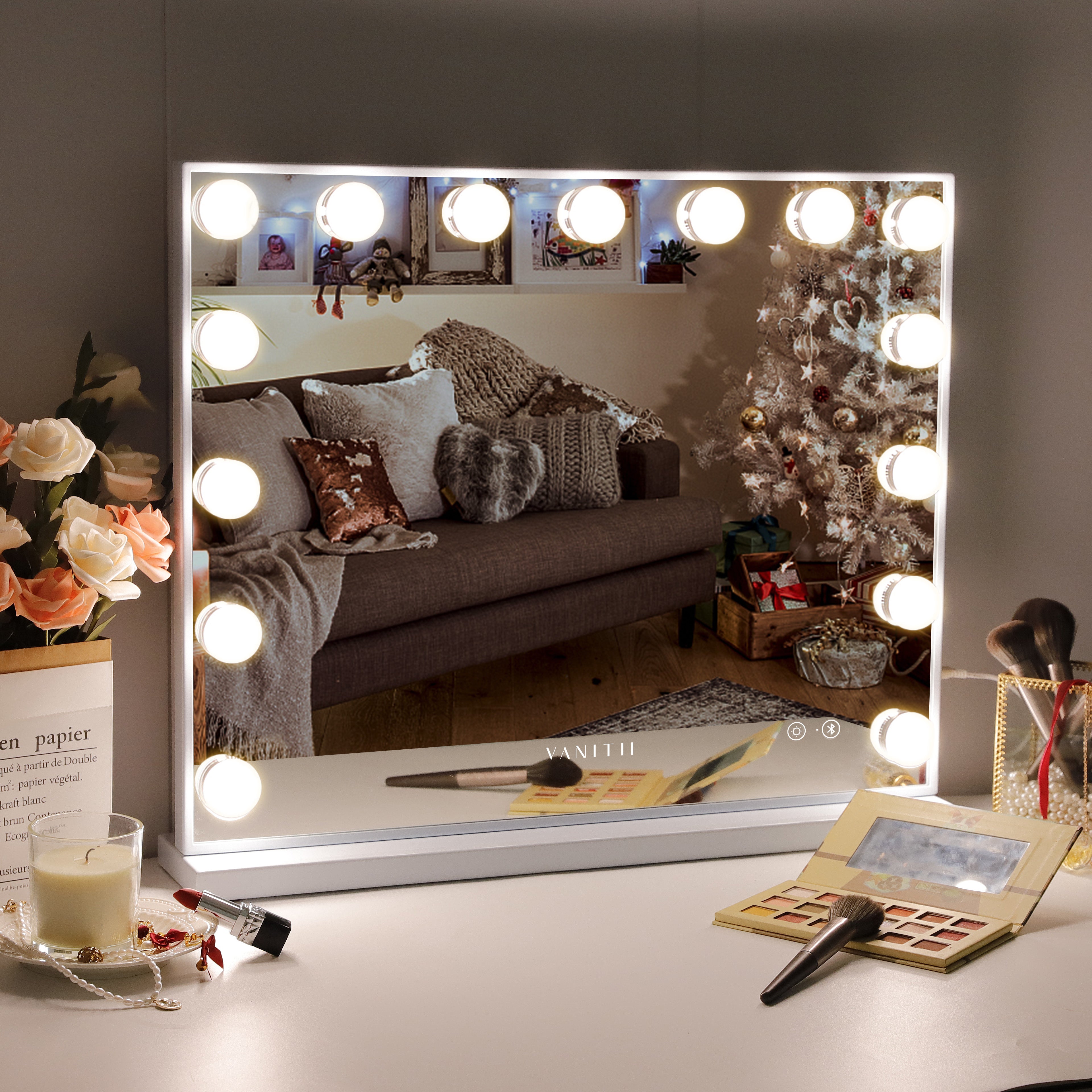 Mary Hollywood Vanity Mirror
15 Dimmable LED bulbs
Bluetooth speaker
USB charging port
Adjustable brightness & 3 light temperatures
Smart touch control & memory function
Detachable mirror base
Shop now
Build Your Own Vanity Desk
Start with one of our vanity desk and create your bundle by adding a glamorous Hollywood vanity mirror
Shop vanity desk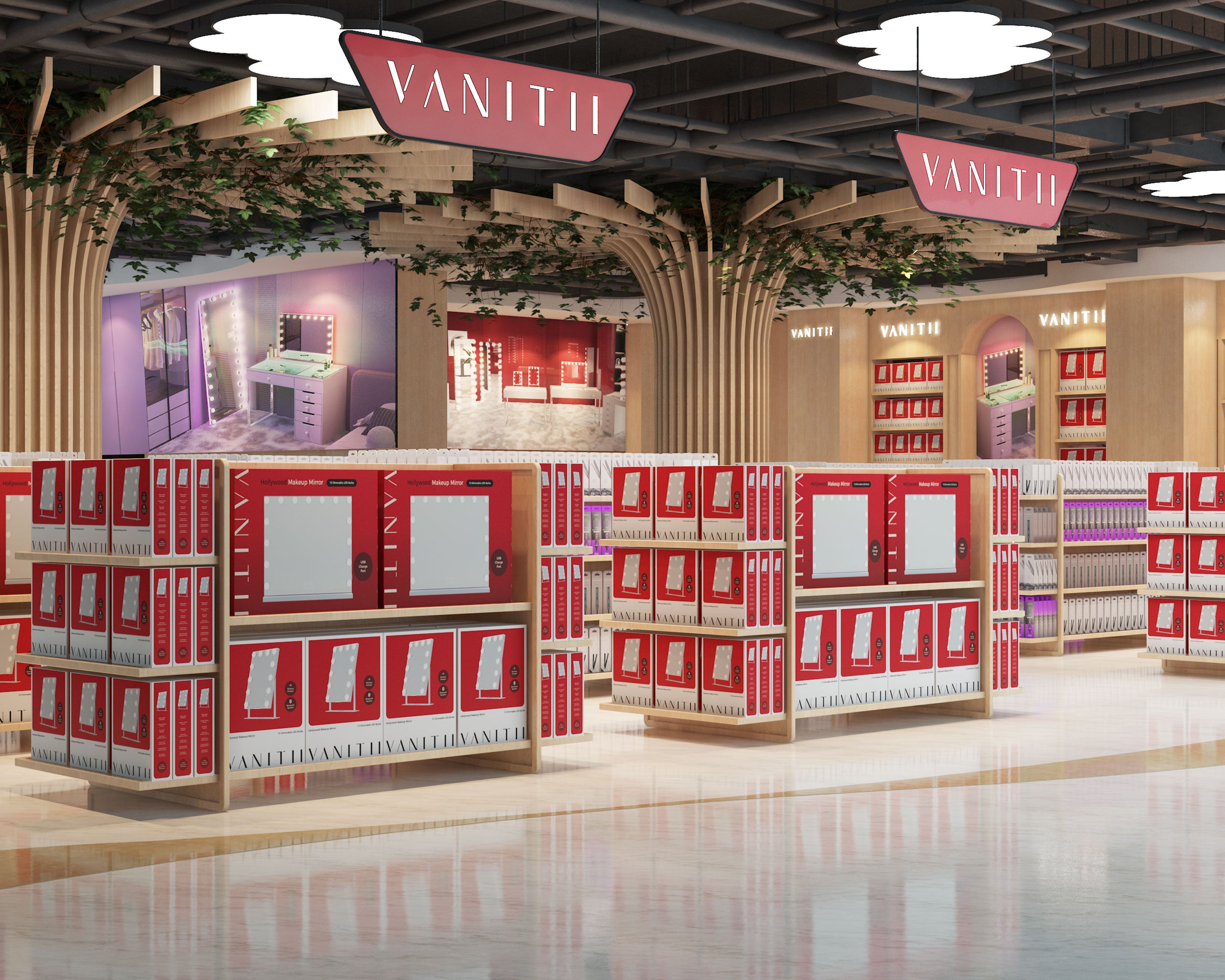 Become a VANITII Distributor
Dedicate US local team and exclusive discount to distributor members.
Email: sale@vanitii.com
Call: 800-693-5385
Our Customer Says...
Great sound!
The size and lights are great. I genuinely thought the Bluetooth and speakers weren't going to be good, but they handle music pretty well. It can be somewhat loud without ruining quality when it's close to a wall.
Beautiful and bright
This mirror is a great buy! Totally worth what I paid. I researched so many before committing. I so happy with my purchase. The mirror is really bright and clear. Easy to use. The mirror is really sturdy and very well made. I would definitely recommend purchasing this mirror to everyone.
A lot of research pays off.
We got this for our daughter and she loved it! I spent a good four or five hours going back-and-forth over dozens of different models and this one came out the best. More expensive than the others but not like the crazy expensive types of $400 - $500. The smile on my daughters face made it all worthwhile.