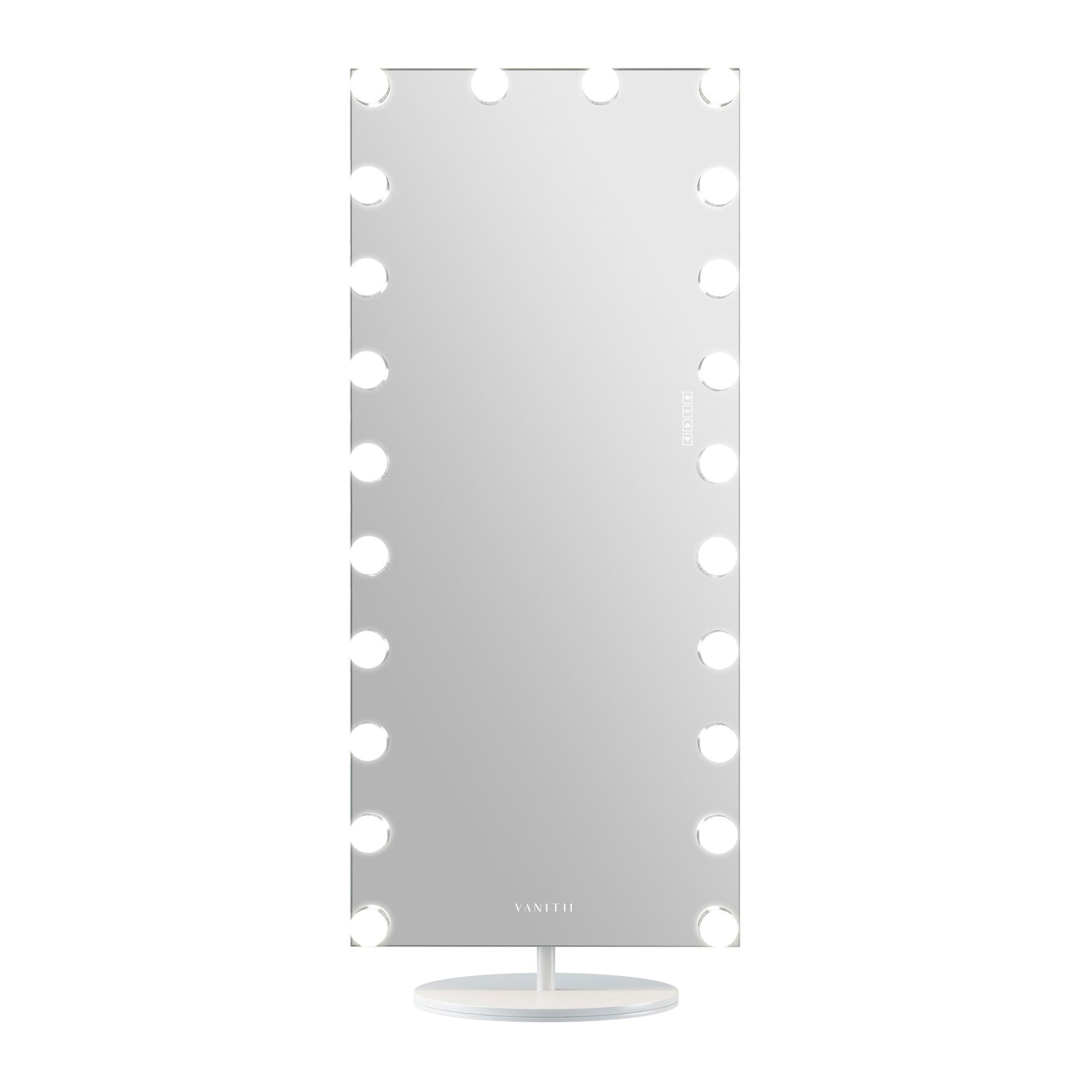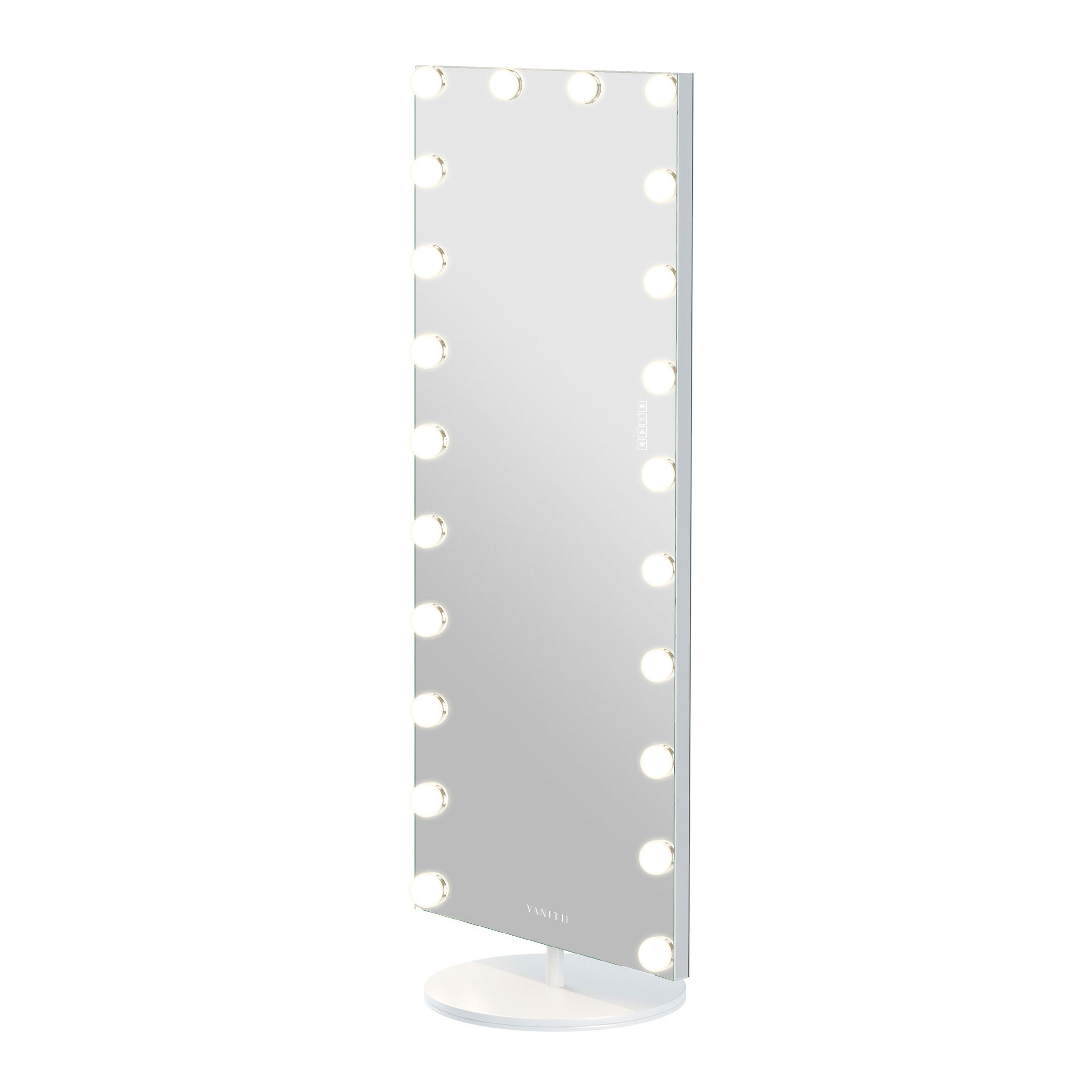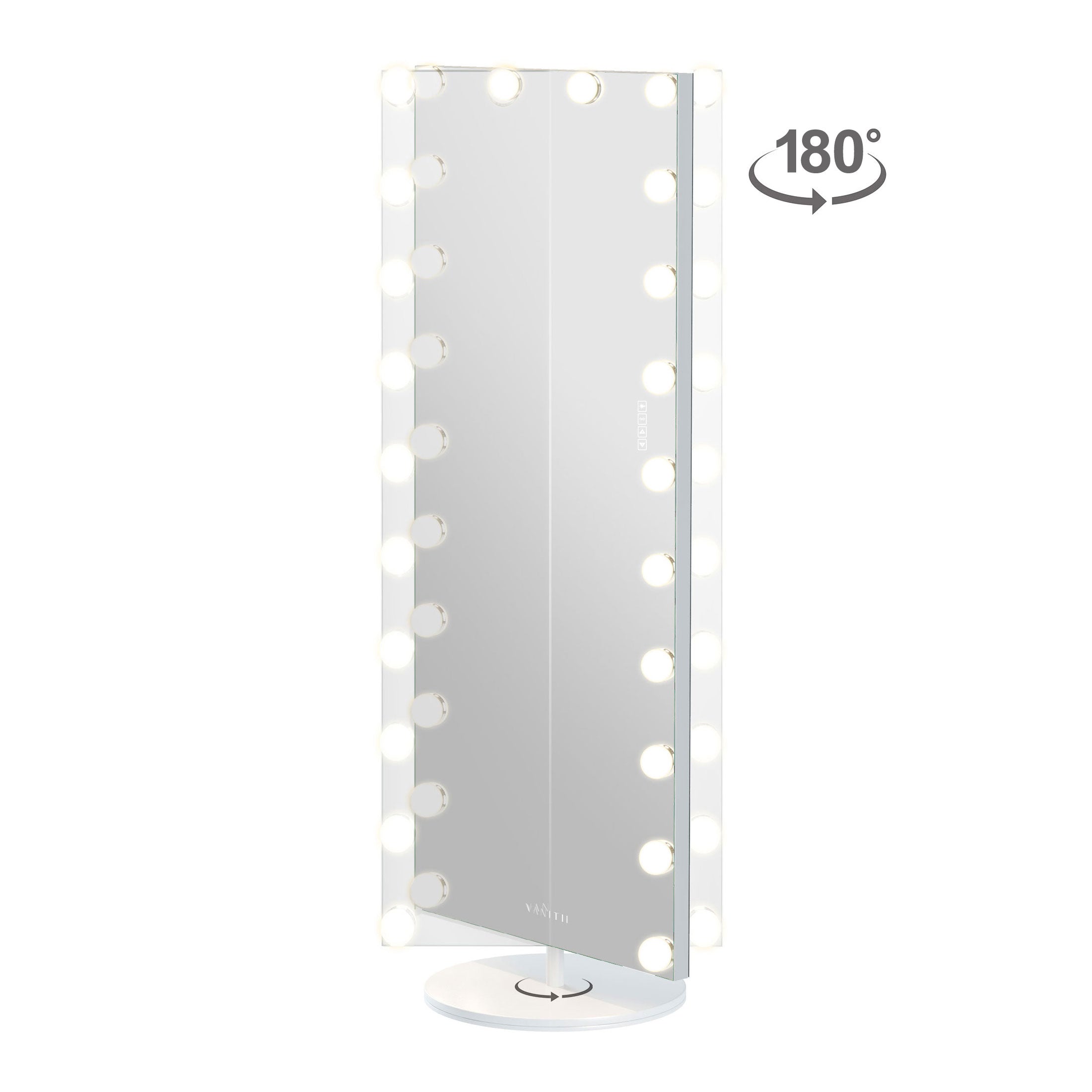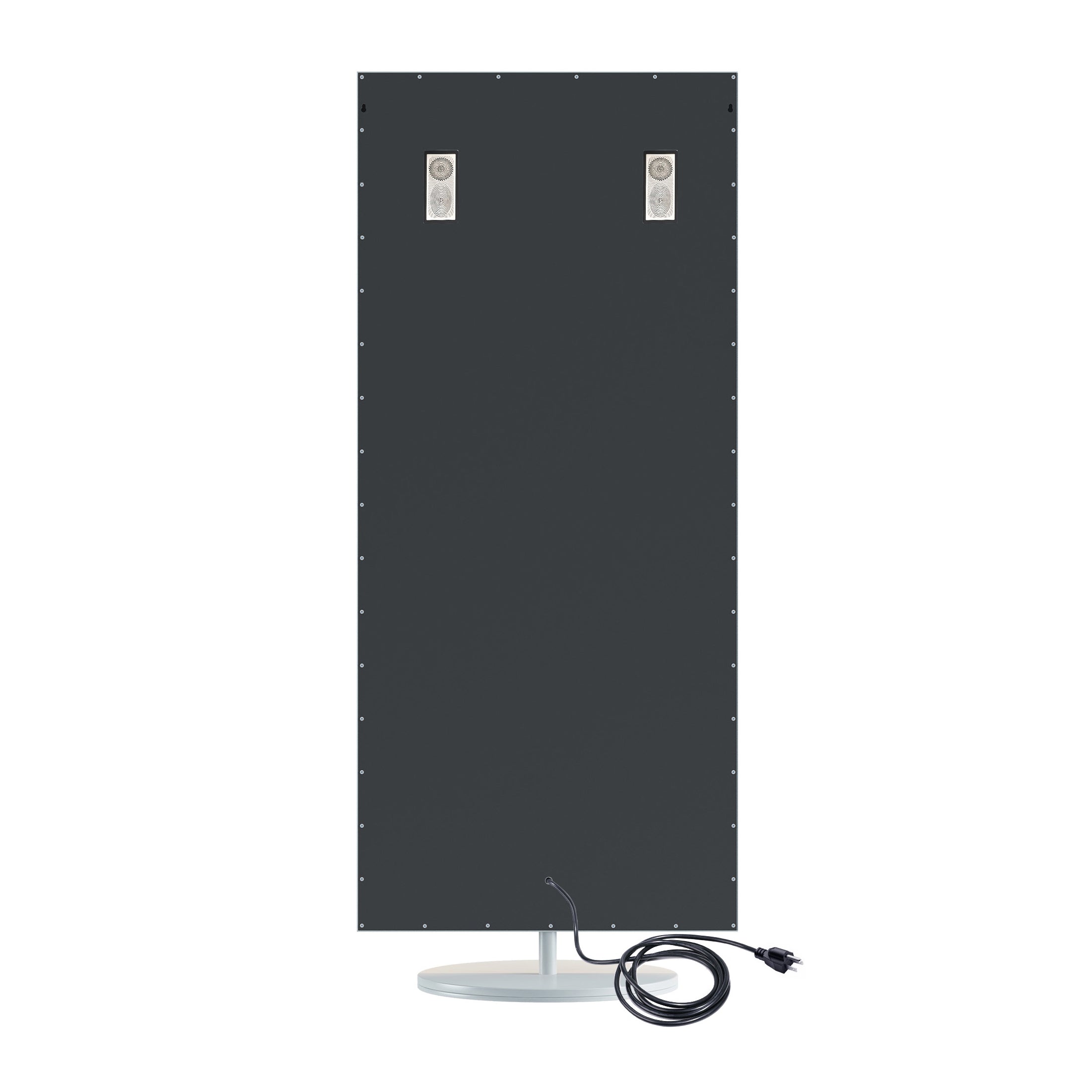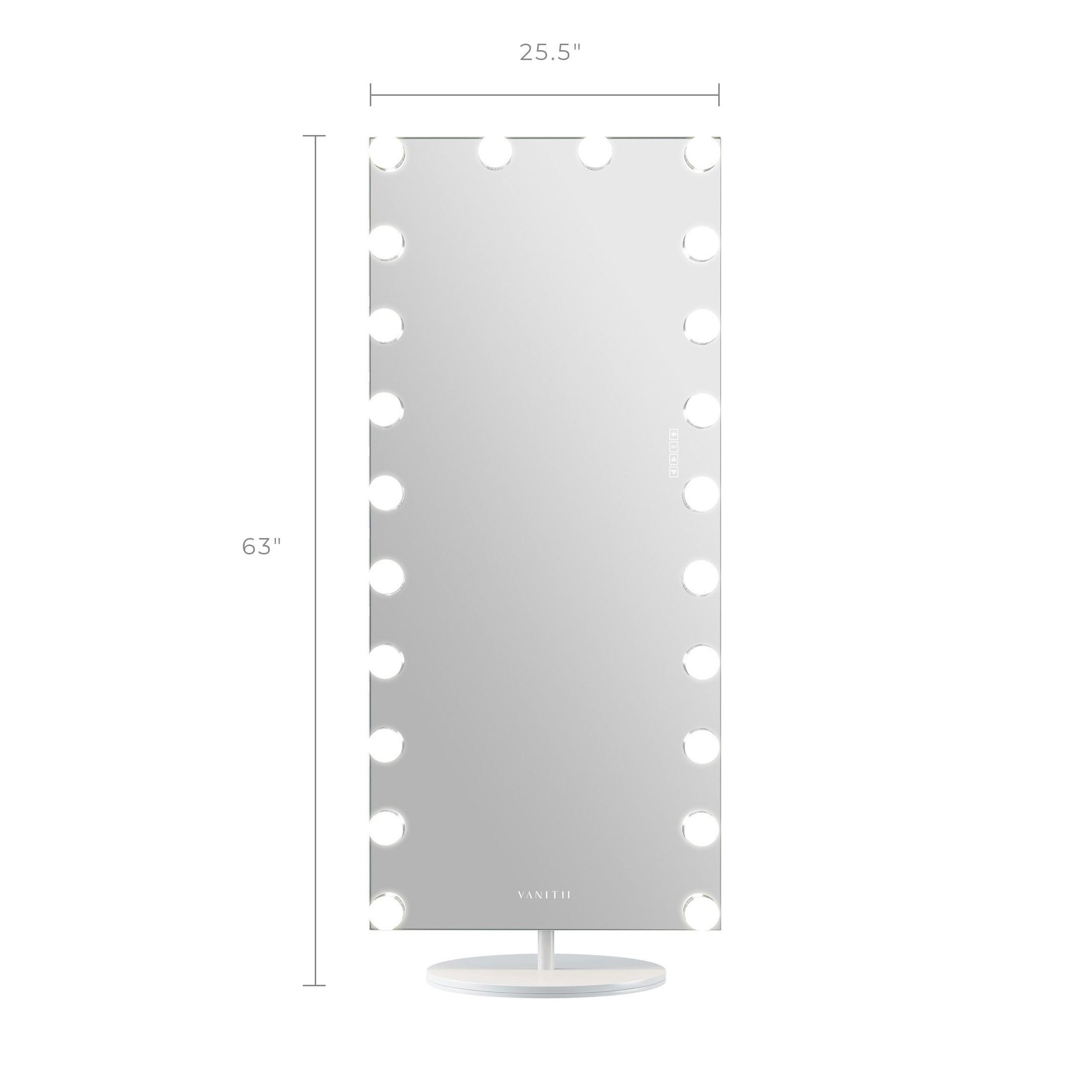 SKU: VNT-16065BT-R
VANITII Svdor Hollywood Vanity Mirror - Full Length Vanity Mirror with Swivel 180º Rotation Stand
---
• 25.5" x 63"
• Full length
• 22 dimmable LED bulbs
• Swivel 180º rotation stand
• LCD touchscreen display
• Bluetooth speakers
• Outlet and USB charging port
• Adjustable brightness & 3 light temperatures
---
Buy 2 units or more, get 10% off
Buy 5 units or more, get 15% off
Buy 10 units or more, get 25% off
• Free delivery in the US
• 60 days returns
• 1 year warranty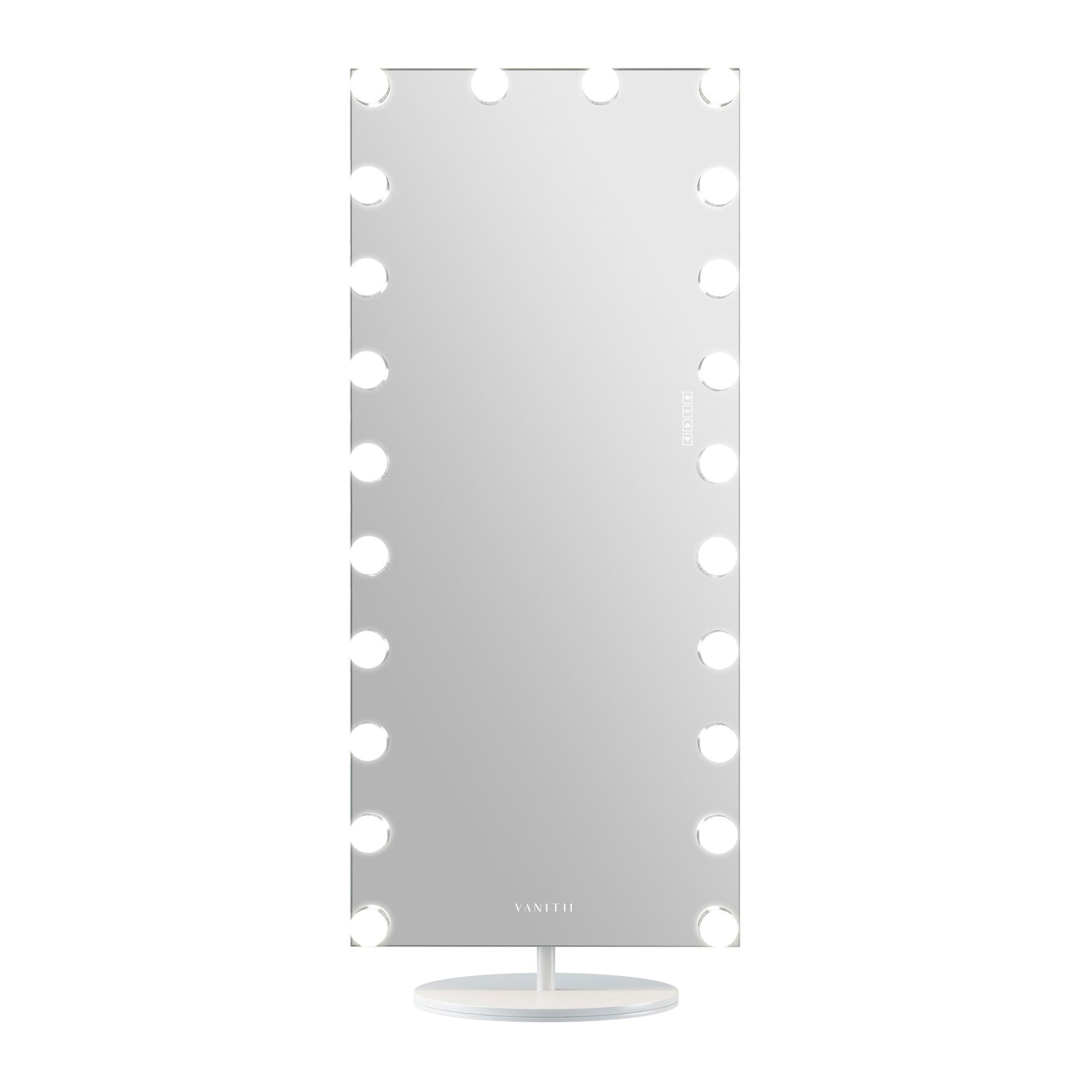 Unveiling the Elegance of the Full-Length Reflection
Transform your beauty space with a statement piece of refinement and glamour

Swivel 180º rotation stand

3 color modes & adjustable brightness


Outlet and USB charging port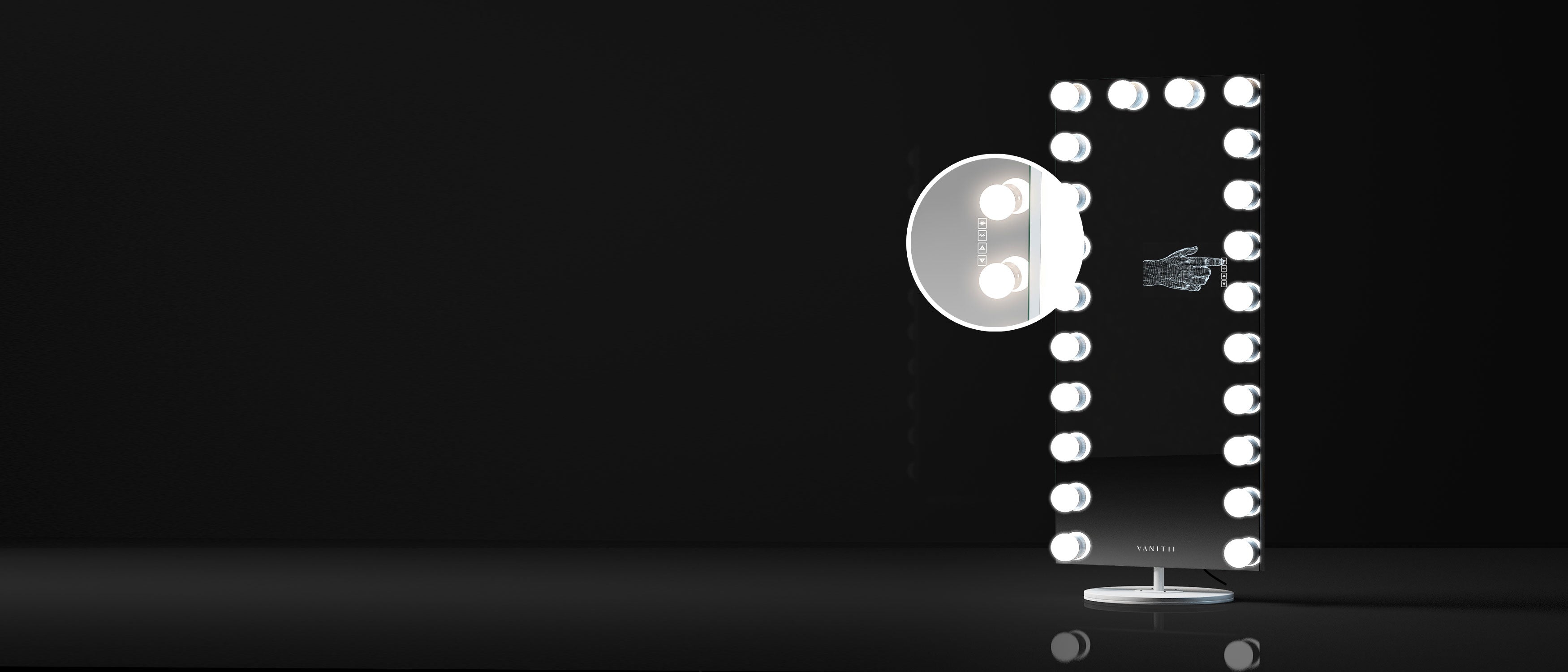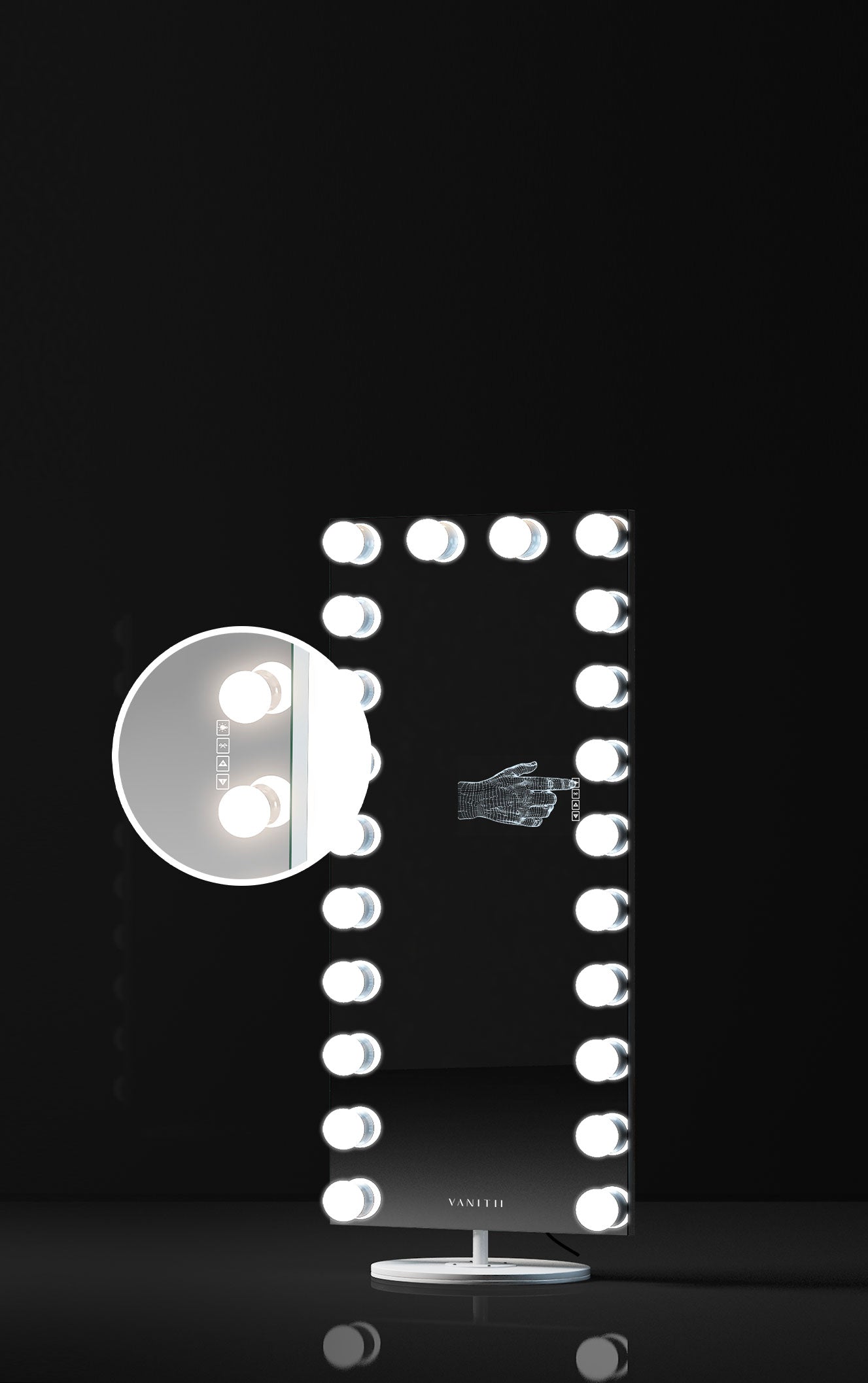 Smart Touch Control & Memory Function
4 buttons for turning on/off, changing light color, and adjusting brightness. And the memory function keeps your light settings like your last use.
Short press to change song and long press to adjust the volume


Short press to change the light color and long press to adjust brightness
3 Light Modes
Switch from cool white, natural light, and warm light with a simple tap to ensure your make is absolutely color-correct indoor or outdoor, day or night. Cool white
For makeup in the morning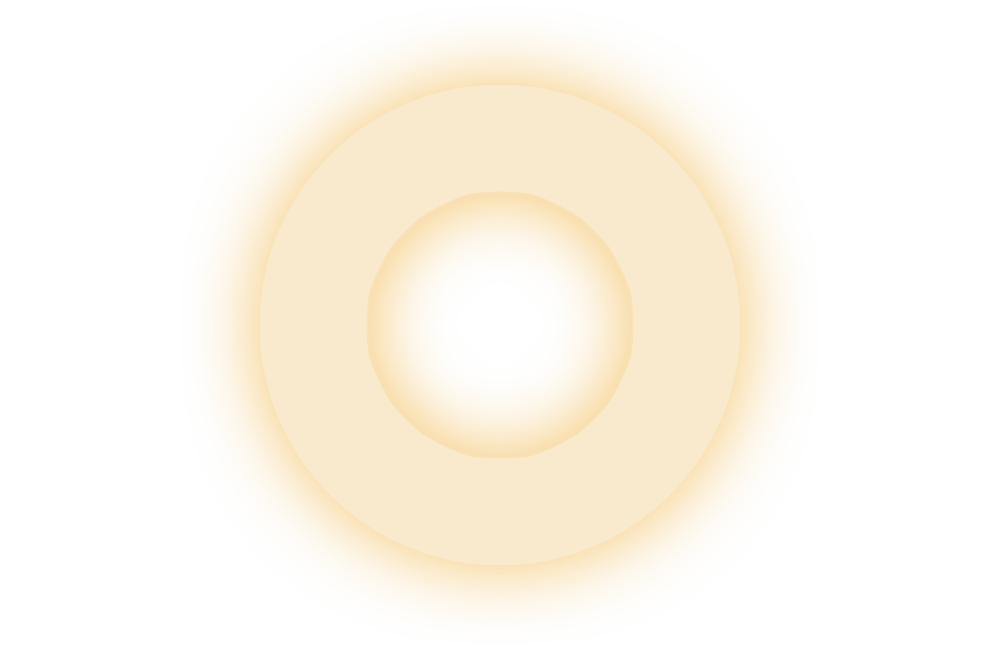 Warm light
For party and dating makeup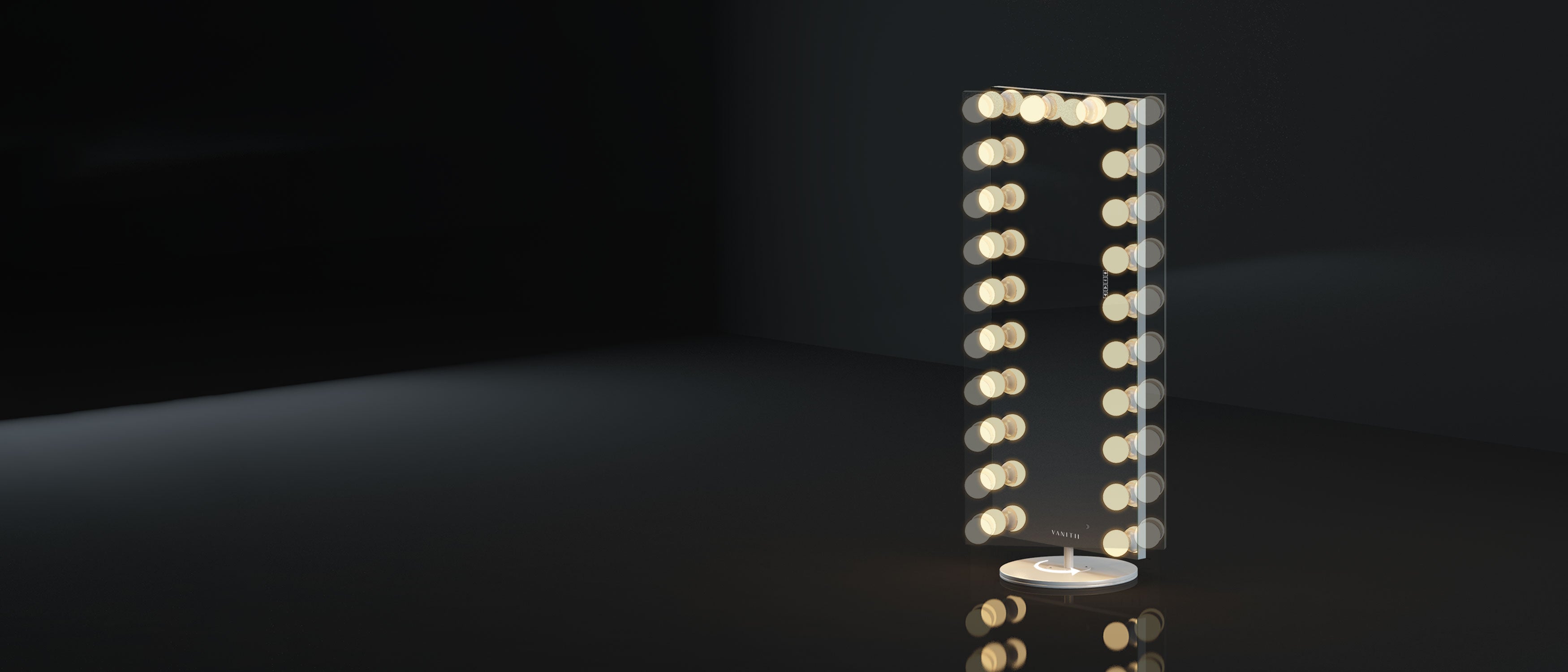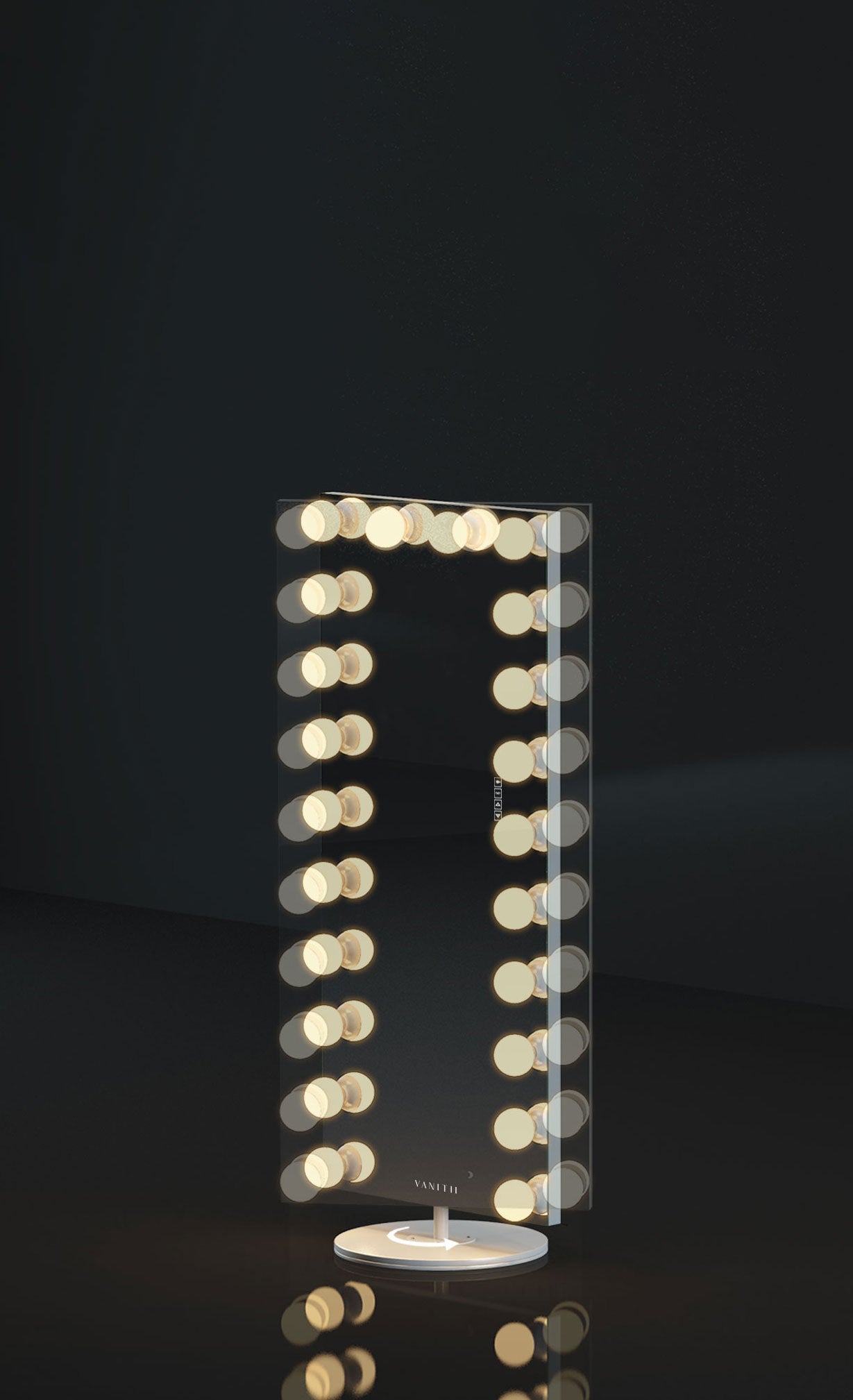 Swivel 180º Rotation Stand
Unparalleled versatility and convenience for effortless beauty in every angle.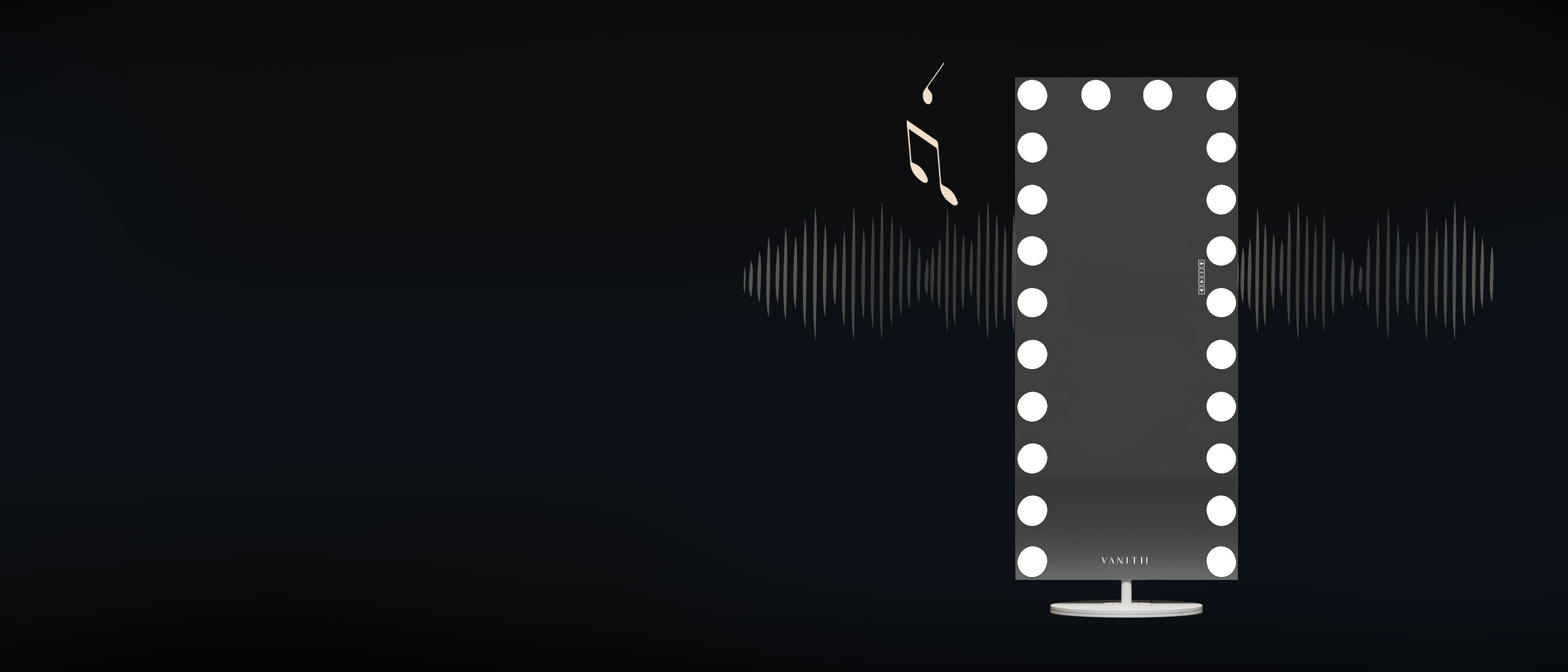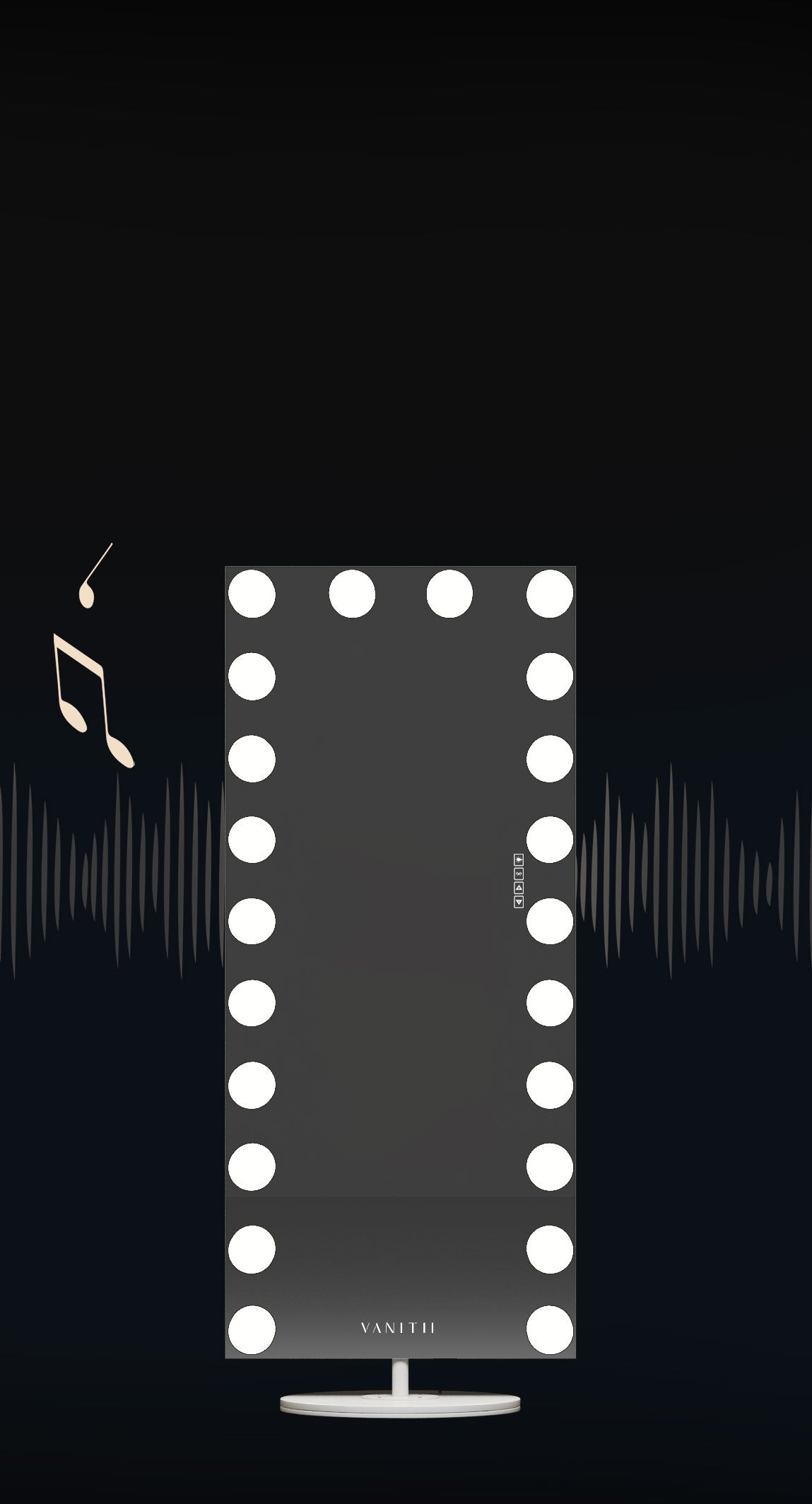 Build-in Bluetooth Speakers
Connect to Bluetooth for a pleasurable sound experience. Two speakers on each side of the mirror provide a surround system feeling.
Product Specifications
Svdor Hollywood Vanity Mirror - Full Length Vanity Mirror with Swivel 180º Rotation Stand
Adapter
USB connection / 12V-2a power (adapter included)
Smart touch control LCD Screen
Build Your Own Vanity Desk
Start with one of our vanity desk and create your bundle by adding a glamorous Hollywood vanity mirror
Shop vanity desk
This product has no reviews yet.